Are you looking for the perfect email outreach software to help take your cold emails to the next level? Look no further than MailShake!
This revolutionary tool is making waves in the world of digital marketing, providing users with a simple and effective way to reach out to potential customers. With its intuitive interface, powerful automation capabilities, and extensive library of templates, it's easy to see why so many people are turning to this platform as their go-to solution for mass emailing campaigns.
In this review, weâ ll take an in-depth look at what makes MailShake such an invaluable asset for businesses who want more freedom and flexibility when it comes to reaching out via email.
Overview Of Mailshake Features
MailShake is an email outreach software that allows users to automate and streamline their online marketing efforts. With its powerful suite of features, MailShake provides users with the ability to analyze trends, track metrics, and manage customer relationships.
Its intuitive dashboard makes it easy for marketers to quickly identify which campaigns are performing well and which need improvement. The platform also offers a variety of integrations and automation tools such as personalized emails, automated follow-up sequences, and team collaboration capabilities.
This makes it easier than ever before for businesses to connect with customers in a timely manner and build meaningful relationships while saving time on tedious manual tasks. All of these features combined make MailShake an ideal choice for any business looking to maximize their digital marketing results.
To further explore this tool's potential, letâ s take a look at the pros and cons of using MailShake.
Pros And Cons Of Using Mailshake
Having discussed the overview of MailShake's features, let's move on to some pros and cons.
First off, it has a number of useful tools designed to help you save time while managing your email outreach campaigns. From contact segmentation to detailed time tracking, MailShake provides everything you need to get the job done quickly.
It also offers a variety of templates that can be customized for particular campaigns or audiences, giving you more control over how your emails look and sound.
Another great thing about MailShake is its automation capabilities. You can set up automated follow-ups so that no leads are left behind and schedule campaigns in advance with ease. This allows you to focus on other aspects of running your business without having to worry about manually handling every aspect of email communication.
The user interface may take some getting used to at first, but once mastered you'll appreciate all the flexibility it gives you when creating campaigns and setting up automations. Plus, their customer service team is always available if any issues arise during setup which makes the whole process much smoother than anticipated.
Overall, there are many advantages to using MailShake as an email outreach tool – from saving time through automation tools to providing powerful customization options – making it a great choice for those looking for freedom within their digital marketing efforts.
Now let's delve further into understanding MailShake's automation tools…
Understanding Mailshake's Automation Tools
When it comes to mailshake, automation is king. This software makes tracking emails easy by allowing you to organize them into campaigns and categories. You can also automatically follow up with customers who haven't opened or responded to your messages.
Plus, their email testing feature allows you to optimize the performance of each message before sending it out.
All in all, MailShake's automation tools are a huge time-saver for anyone looking to manage multiple outreach campaigns at once. Instead of manually sending hundreds of emails every day, this software does the work for you – leaving more time for other tasks!
With these awesome features, it's no surprise that so many people rely on MailShake when designing an effective cold email outreach strategy.
Designing An Effective Cold Email Outreach Strategy
Powerful personalization and precise targeting are two paramount principles of any successful cold email outreach strategy.
With the right tactics, you can craft campaigns that drive engagement with your audiences and deliver tailored messages to potential customers.
Mailshake's intuitive design allows users to easily target their desired audiences and customize emails for maximum effectiveness.
By providing detailed segmentation capabilities and powerful filters for fine-tuning audience targeting, Mailshake ensures that only relevant contacts receive personalized messages crafted specifically for them.
Not only does this increase user engagement rates but also helps develop stronger relationships between brands and prospects through meaningful content.
It's an invaluable tool in achieving success with a cold email outreach campaign.
Transforming long-term dreams into tangible realities is made simpler when leveraging the power of Mailshake's features, helping users structure effective strategies while simultaneously personalizing messages to ensure they reach the right people at the right time.
Composing And Sending Custom Emails
Creating compelling content for emails can be time consuming, but mailshake's intuitive interface makes it easy to craft personalized messages that get noticed.
With mailshake's powerful personalization options, you can customize emails based on prospects' interests, preferences and more to ensure maximum impact.
Creating Email Content
With Mailshake's custom email composing feature, crafting your unique outreach emails is a breeze. The user-friendly interface allows you to quickly create compelling messages with ease; no coding necessary!
Plus, the tracking analytics and response tracking tools make it easy for you to track which of your emails are hitting their mark – so you can adjust strategies as needed without losing any time.
This software gives users maximum control over their messaging while also providing them with insights into how well they're doing along the way; giving them a sense of freedom in their business pursuits.
With such powerful features at hand, now thereâ s never been an easier way to run successful cold outreach campaigns.
Email Personalization Options
Making sure your emails stand out from the competition is often key for successful email outreach campaigns, and that's where Mailshake really shines.
Not only can you customize your messages in order to make them as personal as possible, but you're also able to take advantage of features like segmentation and testing so you can get even more granular with how they're sent.
This allows users to tailor their messaging based on individual customer needs – making it easier than ever to build meaningful relationships with prospects.
With these incredibly powerful tools at hand, now there's no excuse not to reach out and engage with potential customers in a way that feels natural and genuine.
Building Targeted Email Lists
Having your email lists all sorted out is great, but it's only the beginning. You need to start segmenting contacts so you can customize messages and personalize outreach.
Mailshake makes that easy with its powerful list-building tools which allow you to:
1. Automatically pull contact info from the web using a specific search query.
2. Upload CSV files containing contact information in bulk.
3. Create custom fields for further segmentation of your leads according to company size, industry, job title etcetera.
This level of personalization in email outreach helps create more meaningful conversations with prospectsâ and consequently better response rates as well!
By leveraging these features, marketers are able to take their campaigns up a notch by crafting tailored emails that sound less generic and more humanized. Moreover, since all this data gets pushed back into Mailshake's platform automatically after each sendout, users have real-time access to customer engagement activity at any time they want which is essential when analyzing performance and effectiveness of an outreach campaign over time.
Analyzing Performance And Engagement
Measuring response rate is an important metric to consider when evaluating any email outreach software, and Mailshake provides great insights into this area.
Tracking open and click-through rates is also a key factor, and Mailshake makes it easy to keep an eye on this.
Finally, analyzing follow-up performance is crucial to ensuring your emails are having the desired effect, and Mailshake provides the tools you need to do this effectively.
Measuring Response Rate
When it comes to measuring response rate, Mailshake's tracking metrics are top notch. Not only can you quickly see how many of your emails have been opened and read, but you can also keep track of click-throughs and replies in an intuitive dashboard.
Plus, A/B testing is built right into the platform so you can easily compare different subject lines or messages to find out what works best for each contact. Without doubt, this makes measuring response rates a breeze; no more wasting time on manual calculations!
Ultimately, with Mailshake's powerful analytics tools, you're set up for success when it comes to assessing email campaigns – freeing up more time for other activities!
Tracking Open And Click-Through Rates
It's not enough just to track open and click-through rates for email campaigns – you need to be able to act on the insights as well.
That's where Mailshake shines, allowing users to measure their performance in detail and optimize emails accordingly.
For example, with its unsubscribe rate tracking feature, you can easily see which messages are leading people away from your list instead of engaging them further.
Plus, powerful optimization tools let you tweak individual elements such as subject lines or copy until each message has maximum impact.
All these features ensure that your efforts aren't going down the drain: now it's easy to monitor engagement metrics and make sure all your hard work is paying off!
Analyzing Follow-Up Performance
When it comes to email campaigns, tracking open and click-through rates is a great start – but analyzing follow-up performance can take you even further.
That's why Mailshake allows users to track trends over time and segment lists according to engagement levels.
This way, they can quickly identify which messages are resonating with their audience and optimize their strategies accordingly.
With this powerful tool in their arsenal, digital marketers have all the power they need to keep their emails fresh and effective, giving them the freedom to reach success on their own terms!
Setting Up Automated Follow-Ups
Mailshake's automated follow-up feature is the perfect tool for streamlining your email outreach. It allows users to set up segmentation strategies that are tailored to their needs and preferences, making it ideal for creating personalized campaigns. Additionally, its tracking analytics provide valuable insight into how effective each campaign is so you can make data-driven decisions about where to focus your efforts.
What sets Mailshake apart from other platforms is the level of personalization available when setting up automated sequences. You can customize everything from message frequency, timing intervals, and even content specific to certain segments ensuring that each user receives a unique experience based on their interests. Furthermore, this helps build rapport with prospects faster since they feel like they are being catered to and not receiving generic messages.
Taking advantage of these features will help you increase engagement rates in no time!
So far we've seen how Mailshake makes following up with leads easy, but what about creating personalized templates? We'll explore this next and see how quickly you can get started sending out emails without breaking a sweat.
Creating Personalized Templates
Creating personalized templates is a must-have for any successful email outreach campaign, and Mailshake makes it easy. With the drag-and-drop editor you can:
1. Design emails to capture attention quickly
2. Optimize your workflow by saving common phrases or questions in templated blocks
3. Personalize messages using custom fields from spreadsheets or other CRMs
4. Create dynamic content that changes depending on recipient behavior
Mailshake puts power into the hands of marketers who are looking to optimize their workflow while creating customized email campaigns with relative ease. This feature allows users to craft tailored correspondence without having to write each message from scratch making it perfect for busy professionals seeking an extra level of efficiency when reaching out to potential customers or partners.
The ability to personalize messages based on individual data points enhances engagement and increases response rates significantly, giving users better results for less effort overall.
The process does not end there either; integrating your existing tools with Mailshake's platform provides even more opportunities for streamlining operations and accelerating success.
Integrating With Third-Party Services
After creating and personalizing your email templates, you'll be able to take advantage of Mailshake's powerful features for third-party integrations. With this software, you can easily schedule emails right from within the platform itself. You can also track responses in real time with built-in tracking tools.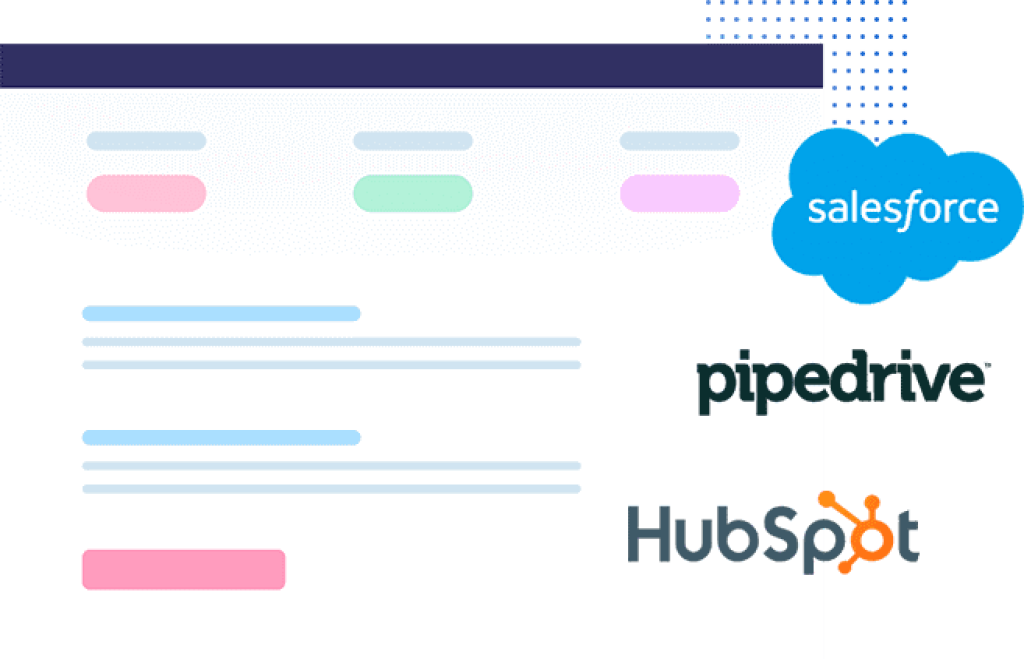 Feature
Benefits
Examples
Scheduling Emails
Easy & Streamlined Process
Save Time & Effort
Automate Email Sending
Schedule Bulk Sendings
Set Follow Up Reminders
Tracking Responses
Accurate Reporting
Keep Track Of Performance
Monitor Open Rate
Analyze Click Throughs
Customize Reports To Your Needs
Whether you're a sales professional or an entrepreneur looking to grow their business, Mailshake has a solution that will make managing your outreach simple and efficient. By automating emails and scheduling them ahead of time, you can maximize productivity while saving yourself the hassle of manually sending out each message one by one. The tracking feature enables users to monitor open rates and click throughs so they know what campaigns are working best and which ones need adjusting. Additionally, custom reports provide detailed insights into performance metrics so users can further optimize their outreach strategy over time.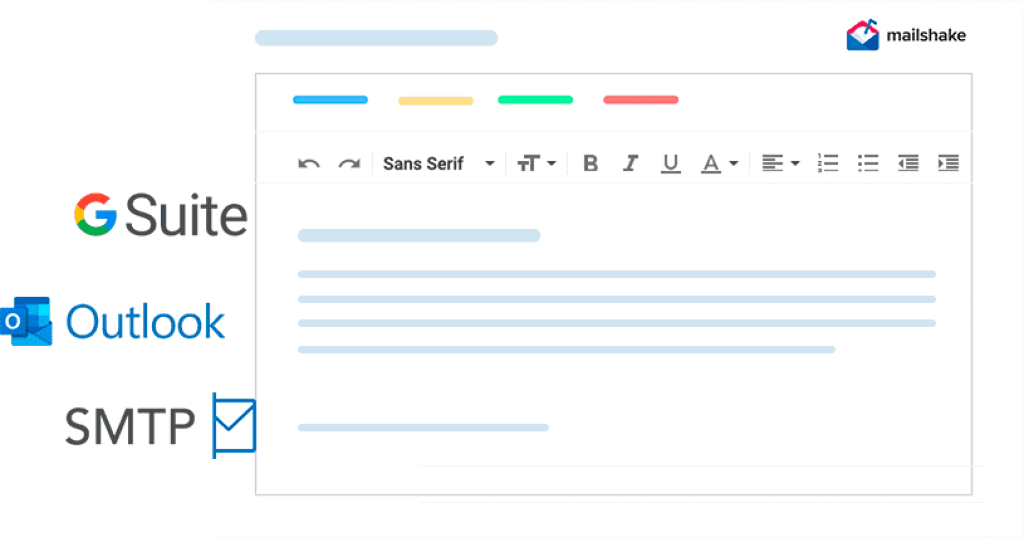 With its suite of helpful features, it's no wonder why Mailshake is quickly becoming the go-to choice when it comes to email outreach solutions! When selecting a plan that fits your needs, there are various pricing options available ranging from free trials up to enterprise level plans depending on how much support you need for setting up your campaign.
Pricing And Plans For Mailshake
Pricing and plans for MailShake can be thought of as a key that unlocks the door to cost savings. Just like with any lock, you need to find the right fit in order to open it up – and MailShake has plenty of options to choose from!
The pricing structure offers two distinct plans:
For the Engagement Bundles
Sales Engagement at $83/Mo
For the Data Finder Bundles
Free plan
Starter at $49/Mo
Pro at $99/Mo
Enterprise at $249/Mo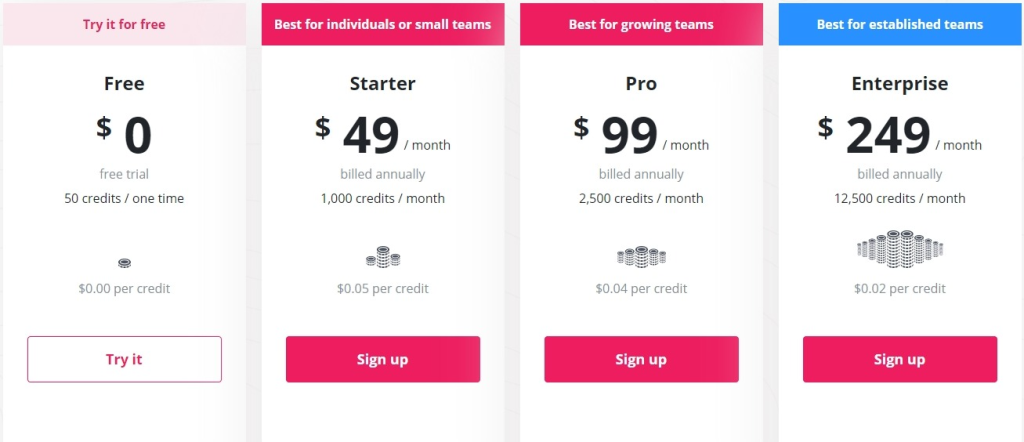 If your organization is just starting out using email outreach software, then their basic plan could be the perfect match. It comes equipped with all the essentials, such as automated follow-ups, real time tracking and analytics, and reporting features. Plus you get access to multiple user accounts – so everyone on your team can join in on the fun. And best of all? You'll enjoy significant cost savings compared to other similar services on the market today .
If you're looking for more advanced features or larger campaigns, then consider upgrading your plan accordingly. Mailshake makes it easy for organizations of any size to benefit from sophisticated email automation without breaking the bank. By carefully evaluating each individual's needs and comparing costs across providers , users are sure to find a solution that fits into their budget while still delivering powerful results.
Frequently Asked Questions
How Easy Is It To Set Up An Account On Mailshake?
Setting up an account on MailShake is a breeze. The signup process is quick and painless, so you're able to start using the software in no time at all.
Plus, if you ever get stuck or need some personal support along the way, their customer service team is always ready and willing to lend a helping hand.
All-in-all, it's safe to say that getting started with this email outreach software won't take up any of your precious time – leaving you free to focus on what matters most: achieving successful results!
Does Mailshake Offer Customer Support?
It's ironic that customer service can often represent the biggest hurdle for those seeking help with their email outreach software.
You'd think getting assistance would be easy, but MailShake makes it especially tricky!
That said, they do offer a robust customer service system – if you're willing to hunt for it.
Their helpful desk provides speedy and comprehensive answers to inquires from users of all levels.
So although there may not be an obvious 'contact us' button on the homepage, don't worry; MailShake has your back when you need assistance navigating their software.
Is The Pricing For Mailshake Competitive Compared To Other Cold Email Outreach Software?
MailShake is a great choice for those looking to get the most out of their cold email outreach software.
It offers competitive pricing compared to other solutions, and you can also take advantage of its powerful email automation capabilities as well as data insights to help optimize your campaigns.
Plus, it's incredibly user-friendly with on-demand customer support, so you don't have to worry about getting stuck.
If you're in the market for an effective cold emailing tool that won't break the bank, MailShake could be just what you need!
What Is The Maximum Number Of Emails That Can Be Sent Through Mailshake?
If you're looking for the maximum emails you can send out with an email outreach software, then look no further than MailShake.
With their dynamic emails and tracking capabilities, they offer unlimited sends so your campaigns are never capped! This means that you have the freedom to reach as many people as possible without worrying about hitting a limit; it's perfect if you're looking to scale up quickly.
Plus, their pricing remains competitive compared to other options in the market.
Does Mailshake Offer Any A/B Testing Capabilities?
It's like the Wild West of email marketing, with MailShake as your trusty steed.
Does it offer any A/B testing capabilities?
Absolutely! With MailShake you can track metrics for each campaign and easily compare them to see which message resonates most with your target audience.
It's a great way to maximize effectiveness in your email outreach efforts so that you can make sure every e-shot counts towards achieving success.
MailShake is an excellent choice for those looking to up their email outreach game. It's easy to set up and use, offers great customer support, and the pricing makes it competitive with other software in its class.
You can send out a large number of emails at once and even take advantage of A/B testing capabilities if you want to get really granular about your campaigns.
All-in-all, MailShake provides a comprehensive solution that will surely meet all of your cold email outreach needs.
I highly recommend trying it out – you won't be disappointed!
Mailshake Cold Email Software: Really A Great x2 Reply Rate?