Are you looking for an email marketing software that can help take your business to the next level? Maileon Email Marketing Automation Software is here to provide you with a comprehensive solution.
It's easy to use, reliable and affordable. Plus, it offers plenty of features that allow you to customize messages and track results in real-time.
So if you're ready to start taking control of your online presence, read on to learn more about Maileon email marketing and automation solution pricing, presentation options and alternatives!
Overview Of Maileon Software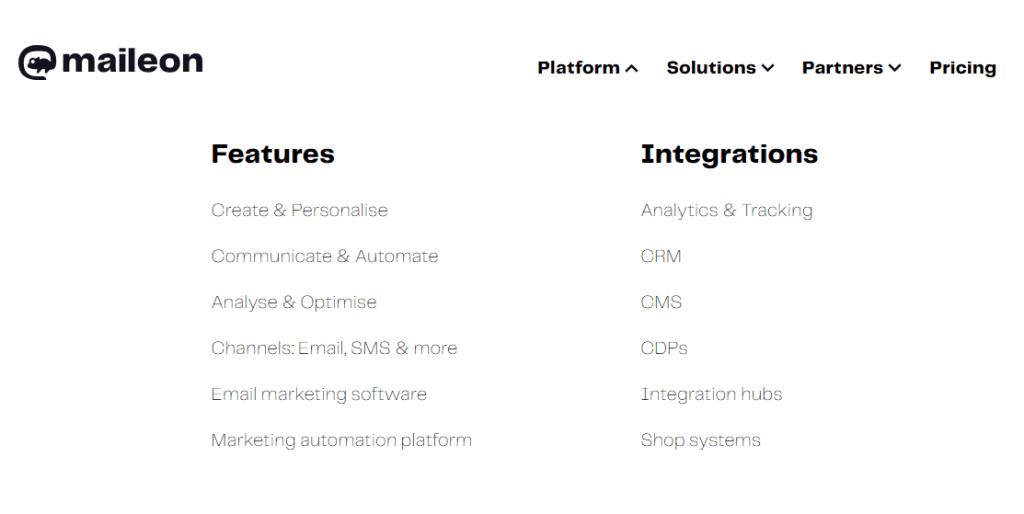 Maileon is a comprehensive email marketing software that makes it easier to get the job done. It offers automation and analytics capabilities to help you manage your email campaigns more effectively.
With Maileon, you can send out emails quickly while also tracking performance metrics in real-time. The platform provides an array of features that make it easy to create engaging emails with ease. You can customize messages using powerful tools like drag-and-drop design editor, content personalization, A/B testing, and pre-made templates.
Plus, Maileon's automation tool allows for targeted segmentation so you can deliver tailored experiences to subscribers based on their interests or behaviors. Finally, its advanced reporting suite gives insight into how well your campaigns are performing by providing detailed analytics such as open rates, clickthrough rates, conversion data, subscriber growth trends over time, and geographic location breakdowns.
All this information will enable you to optimize future strategies and measure results efficiently—ultimately allowing you to achieve better ROI from your email efforts. With these insights in hand, marketers have the power to craft highly effective campaigns that truly resonate with their audiences; transitioning easily into the subsequent section about 'features and benefits.'
Maileon is an email marketing software that offers a powerful set of features to simplify your digital communication. It helps you create, send and track emails easily and efficiently, allowing you to get the most out of your campaigns:
Tracking analytics
Monitor how customers interact with your emails in real time so you can optimize future campaigns for improved performance.
Maileon email automation
Automate repetitive tasks like sending welcome messages or thank-you notes, ensuring timely delivery of relevant content to keep your subscribers engaged.
Design flexibility
Choose from hundreds of templates designed by professionals or use HTML code to customize every element of your message.
Integrations
Connect Maileon with popular third party platforms such as Salesforce and Google Analytics to access data quickly.
From creating engaging content to analyzing results, Maileon eliminates much of the manual labor associated with managing successful email campaigns. And with its intuitive interface and comprehensive reporting tools, it's easy to see why businesses are turning to this innovative platform for their email marketing needs.
With Maileon, success is just a few clicks away! Now, let's explore pricing plans for using this powerful tool.
Now that we've discussed the features and benefits of Maileon email marketing software, let's dive into their pricing plans.
All plans come with unlimited users and email list segmentation capabilities to maximize your reach and make sure you get in front of your target audience. Plus, they offer drag-and-drop template design so you can customize emails without any coding knowledge necessary.
The basic plan starts at $49 per month, perfect for small businesses or solo entrepreneurs just getting started with email marketing.
For larger businesses or those looking to expand upon their existing campaigns, there are two premium options available starting at $149 per month which include additional features like A/B testing & analytics reporting.
With all these amazing features included in each package, it's easy to see why Maileon is one of the top choices for email marketing automation solutions.
Now let's move onto presentation options that will help bring your campaigns to life!
Maileon offers an array of options when it comes to designing and automating emails. From custom HTML designs, content libraries, and personalization tokens – Maileon makes sure all your email needs are catered for.
Whether you're a professional marketer or just getting started with email marketing, their intuitive user interface will help you create beautiful and effective messages quickly and easily.
Their automation tools offer the ability to set up complex workflows that trigger campaigns based on customer behaviors. You can send out personalized emails at precisely the right time, ensuring maximum engagement from customers every time. And since no coding is required, creating highly engaging automated sequences has never been easier!
Plus, they provide detailed analytics so you can track how each campaign performs over time and make adjustments as needed. This way, you'll be able to continually refine your strategy in order to maximize ROI for every campaign launched.
With these features at your disposal, you'll have everything you need to achieve success with your email campaigns. Moving forward into our discussion about customer support…
Maileon has a dedicated customer support team to help with any issues or questions regarding their email automation software. They offer 24/7 assistance, so you can get the answers you need whenever they arise.
Here are just some of the benefits of Maileon's customer support:
Fast response times – no more waiting around for an answer
Comprehensive onboarding process – learn how to use all features quickly and easily
Friendly staff – always willing to help solve your problems
Troubleshooting solutions available – find solutions faster than ever before.
At Maileon, customers receive attention from start to finish – from initial product enquiries through the customer onboarding journey and beyond.
Plus, there is plenty of helpful documentation available on the website should you want to read up about specific topics such as setting up campaigns and automations. By providing reliable customer support, Maileon ensures that users are able to make the most out of their email marketing software without any hassle or confusion.
With this in mind, let's take a look at what else is out there when it comes to maileon alternatives.
When it comes to email marketing, there are a variety of options out there for businesses. Maileon is one such option that provides customers with the ability to take advantage of its wide range of features and services.
But if you're looking for something different in terms of automation and customer retention, then you should consider some alternatives to Maileon.
The first alternative worth looking into is Constant Contact. This platform offers great email automation capabilities, allowing users to set up automated campaigns and track customer engagement metrics. It also has powerful tools for segmenting your list into targeted groups based on their interests or preferences. Additionally, it boasts a strong customer retention strategy by providing tailored messaging and promotions designed to keep customers engaged over time.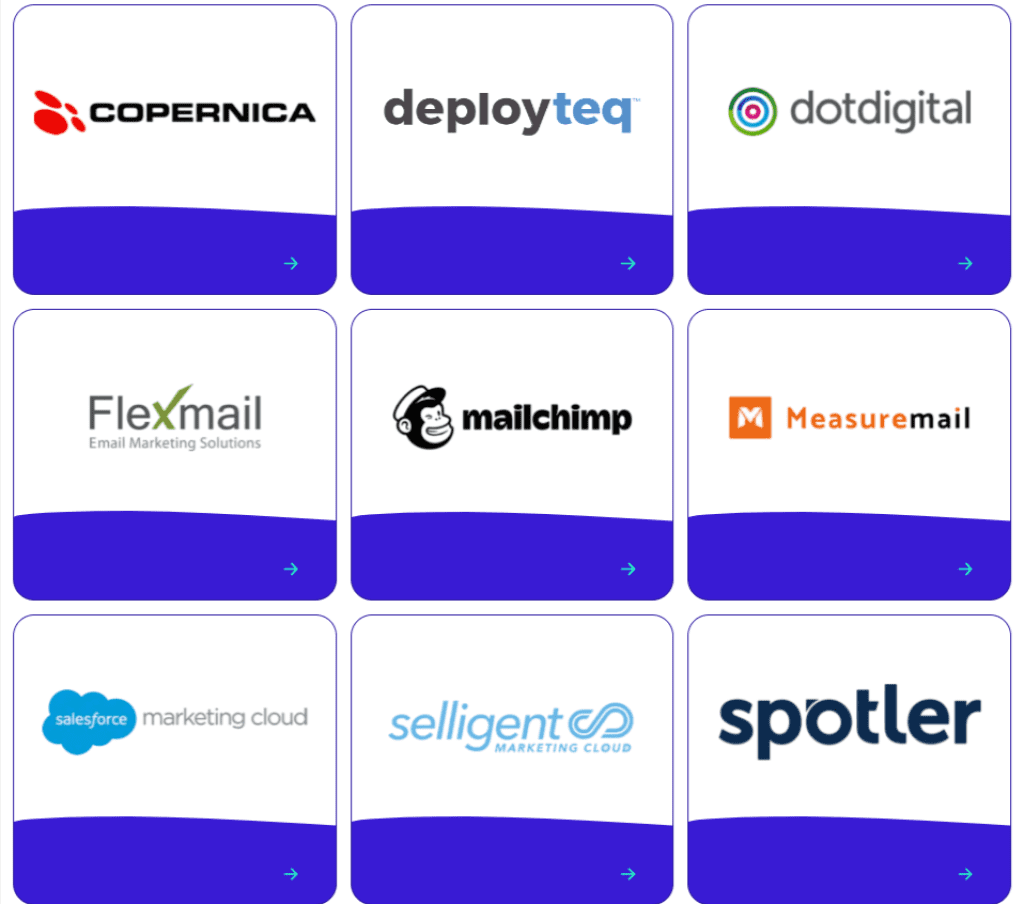 Finally, another popular choice among business owners when it comes to email marketing software is MailChimp. This platform makes setting up an effective email campaign easy by offering intuitive design tools and comprehensive analytics reporting so you can get insights into how your emails are performing. Plus, it integrates seamlessly with other systems like CRM's or eCommerce platforms so that you can easily manage contacts across multiple channels at once. All these features make this a great solution for any business looking to increase their reach in the digital world while ensuring they maintain good relationships with existing customers too.
Frequently Asked Questions
Can I Trial The Software Before Buying?
Maileon company offers free trials of its services so that customers can get a feel for what they have to offer.
Plus, with cost comparison and customer support available, you'll be able to make an informed decision without having to break the bank or seek outside help.
So go ahead and take advantage of the trial period – it's your chance to find the best solution for your business needs at no additional cost!
Is There A Limit To The Number Of Contacts I Can Add?
With no limit on the number of contacts you can add, your data security and scalability are guaranteed.
You'll have complete freedom to build and grow your business with confidence that there won't be any restrictions or surprises down the line.
What Email Deliverability Rate Can I Expect?
With Maileon's analytics tools, it's easy to track your emails' success and ensure they reach their intended recipient – giving you the freedom to focus on creating content that works.
On average, customers enjoy a successful delivery rate upwards of 95%, making Maileon one of the most reliable solutions available!
Are There Any Additional Fees For Using The Software?
Maileon Email Marketing Software has no hidden costs or extra charges. So you can save your hard-earned money while enjoying all of its features with peace of mind – now that's freedom
In conclusion, maileon email marketing software is a great tool to have in your arsenal. It offers powerful features that are easy to use and navigate.
Plus, there's no limit to the number of contacts you can add, which makes it perfect for both small business owners as well as larger enterprises.
The deliverability rate is excellent, so you won't have to worry about emails not getting through. And best of all, they offer free trials so you can try before you buy!
All in all, if you're looking for an effective and reliable way to manage your email campaigns, maileon is worth checking out.
Maileon Email Marketing Automation: One Of The Most Complete Solutions