In Email Marketing, with the right platform, you can quickly send out messages that are tailored to your target audience without having to worry about technical issues or complex setup procedures.
Mailgun is an email marketing service designed specifically with developers in mind — offering them the freedom to fully customize their campaigns and take advantage of its built-in features.
In this review, we'll break down what makes Mailgun such a great choice for any developer who wants an efficient way to deliver emails.
In this Mailgun reviews, we will see how this platform provides users with all the tools they need to create effective email campaigns that will engage their customers. From customizable templates and reporting analytics, to automated responses and integration options, it's no wonder why so many tech professionals rely on Mailgun as one of their go-to solutions when it comes to email marketing.
Read on to learn more about why Mailgun is one of the leading services available today!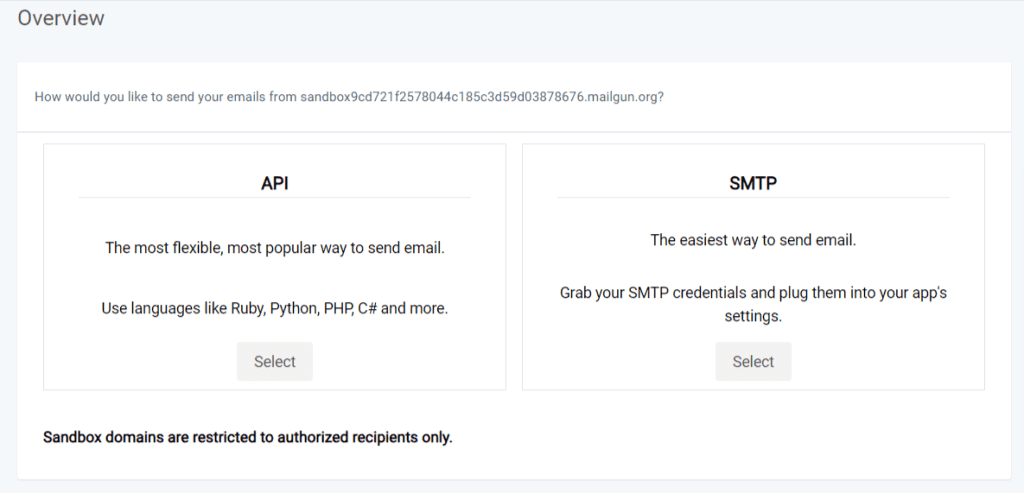 Mailgun is an email marketing service made for developers that promises to help them take control of their customer communication. It comes as close as possible to ensuring users can "set it and forget it", providing a simple setup process with powerful automation capabilities.
Through Mailgun, developers have the potential to unlock a new level of freedom in how they communicate with customers—all without having to worry about the complexities of setting up or managing campaigns. With its streamlined interface and user-friendly features, this platform enables those who use it to easily create automated workflows that enable successful customer engagement at scale.
Through its comprehensive suite of tools, Mailgun provides users with the opportunity to make sure every aspect of their digital outreach runs smoothly and efficiently.
Benefits Of Using Mailgun
As an email marketing service, Mailgun offers a variety of benefits to its users. From bulk sending capabilities to multiple support options, developers can easily create and manage their campaigns without having to worry about the technical aspects.
The first benefit is that it makes bulk sending easier than ever before. With the ability to send thousands of emails at once, Mailgun gives developers the power to reach potential customers with ease. Additionally, they offer powerful analytics tools so you can measure campaign performance and make sure your efforts are yielding positive results.
Next, Mailgun provides comprehensive customer support through various channels such as live chat, phone call assistance, or ticket requests. This ensures that any issues you may have are quickly addressed and resolved for maximum efficiency in managing your campaigns.
Moreover, all plans come with access to detailed tutorials and FAQs which help guide users through any difficulties they encounter while using the service.
They also provide customizable templates so you can tailor them according to your needs in order to stand out from the competition when sending emails.
Finally, Mailgun enables easy integration with third-party services like Zapier and Slack for those who want additional features for better automation of their workflow.
By taking advantage of these benefits, developers can make full use of this intuitive email marketing solution without spending countless hours trying to figure out how things work behind the scenes. And with customizable templates available as well, creating visually appealing emails has never been simpler!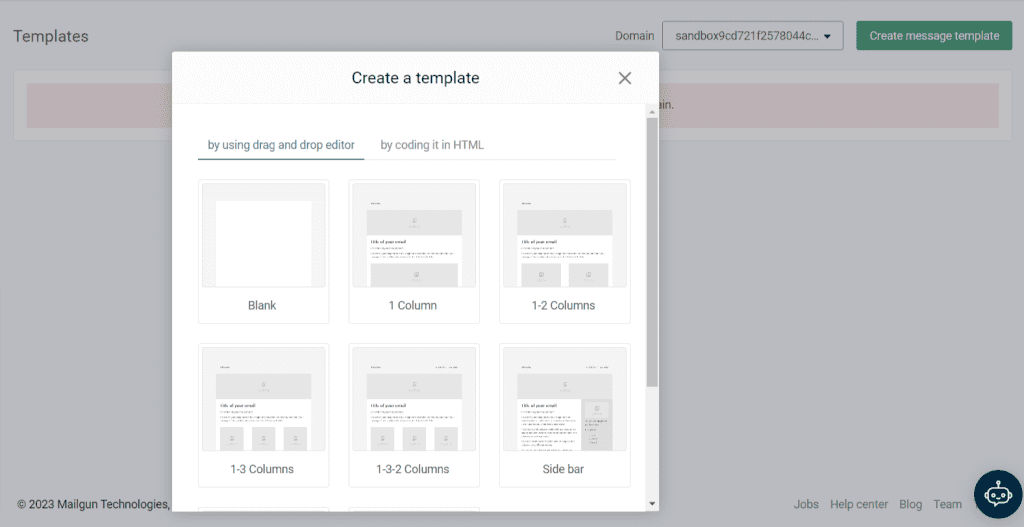 Creating templates with Mailgun is a very easy; developers can quickly and easily spin up a custom template in no time.
Editing templates is also a cinch, with the ability to modify existing templates with a few clicks.
Finally, customizing templates with Mailgun is a great way to add that extra bit of flair to an email, allowing developers to inject their own style and branding.
Creating Templates
Do you ever feel like your email templates are too inflexible? WithMailgun's customizable templates, you can easily create beautiful emails that fit all of your needs.
The template flexibility and customization options let you tailor each campaign to the perfect format with just a few clicks – giving you ultimate control over how your message looks, as well as making it easier than ever for developers to quickly get their campaigns up and running.
Say goodbye to rigid email layouts and gain back the freedom to make your own creative designs! Best of all, you don't have to worry about coding or taking time out of your busy day; Mailgun makes creating custom templates easy and fun.
Editing Templates
Once you have created the perfect template, Mailgun's editing capability allows for complete control over your design.
With flexibility at your fingertips, you can tweak and adjust templates to fit any style or campaign without ever having to compromise creativity.
No matter what type of message you need to send out, Mailgun puts the power in your hands – giving you ultimate control over how it looks and feels.
Plus, its intuitive interface makes easy work of managing and updating existing templates whenever necessary!
So let go of those rigid designs and gain back the freedom to truly express yourself with beautiful email layouts that will captivate your audience every time.
Customizing Templates
Now that you have the flexibility and control to create a unique template design, why not take it one step further and customize existing templates?
With Mailgun's intuitive editing capabilities, you can easily make adjustments without having to start from scratch.
From subtle changes in style to more drastic overhauls – the possibilities are virtually endless when customizing your templates!
Now, you don't just have freedom of expression but also the power to truly personalize each email experience for your audience.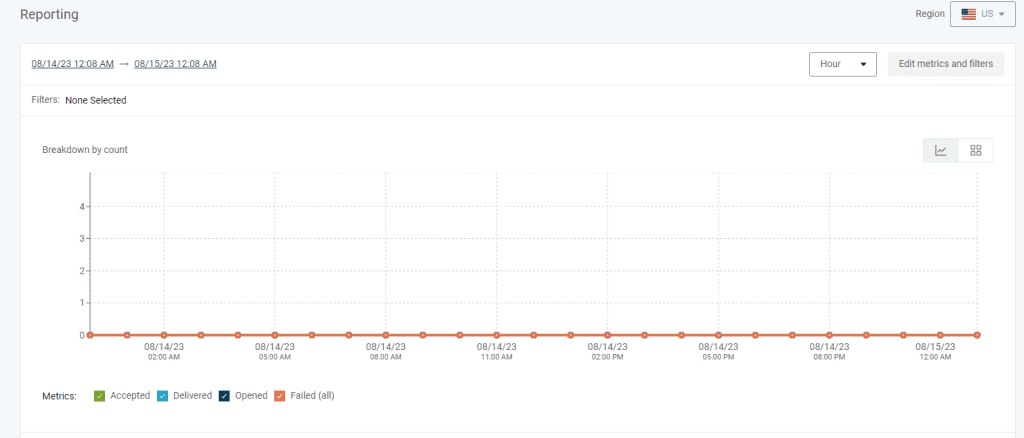 Mailgun's reporting analytics provide users with powerful data insights. With these valuable tools, you can get a comprehensive overview of your subscriber list and track the performance of your email campaigns. From customer segmentation to A/B testing, Mailgun offers an array of options for tracking success metrics.
You'll be able to see who is engaging with your emails and which links are being clicked so that you can make informed decisions about how to optimize future messages. Plus, Mailgun enables you to create custom reports from any combination of parameters – such as timeframes or tags – giving you maximum control over what information you're viewing.
And if there's anything else that needs analysis, their API allows developers to collect even more granular data points. This makes it easy to stay on top of the latest trends in email marketing while still having the flexibility to tailor results according to individual needs.
With this advanced level of understanding at our fingertips, we have the power to take actionable steps towards creating highly effective campaigns that deliver real-time results. Now let's look into how automated responses can help streamline operations even further.
It may seem counterintuitive, but automated responses can actually help to free up your time. With mailgun's review service, you have access to a wide range of features that make sending out automated emails an easy and stress-free process:
Easily trigger emails in response to events such as signups or purchases;
Send personalized messages with the ability to customize content based on user data;
Design and store templates for consistent formatting across all outgoing emails;
Monitor email performance metrics like open rate, bounce rate, unsubscribe rate etc.
With mailgun's review service, automating processes doesn't mean losing control – it means being able to focus on what matters most and ensuring that you're getting the best results from your campaigns with minimal effort!
And when it comes to personalization options, there are plenty of customization choices available so that each customer feels truly valued and appreciated – no matter how many people receive the same message.
From here we move onto integration options which makes streamlining communication even easier…
After exploring automated responses, the next step for developers looking to use mailgun's email marketing service is integration options. Mailgun offers powerful and scalable solutions that allow you to access their API from multiple applications and platforms. These integrations make it simpler than ever before to deliver messages in bulk at lightning speeds without having to write a single line of code.
Here's an overview of what mailgun can do:
| | |
| --- | --- |
| Integration | Benefit |
| WordPress Plugin | Automates newsletter delivery with customizable templates |
| Google Sheets Add-On | Easily import mailing list data into any spreadsheet program |
| Gmail App Integrations | Create email campaigns directly from Gmail inboxes |
These features give users flexibility when creating content as well as greater control over who receives emails and how they are sent out. It also allows them to send customized messages on specific days or times, ensuring customers get personalized communication whenever possible. By taking advantage of these tools, developers gain access to reliable solutions that help them create better experiences for their customers while keeping costs low.
Mailgun makes it easy for developers to build custom email solutions that fit their needs – allowing them to focus more time on delivering great products instead of dealing with technical details. With its simple setup process, users can quickly begin setting up automated tasks and tracking progress so they always know whether their message was delivered successfully or not. In addition, there's no need for expensive software or long-term contracts; all services provided by mailgun come with fair pricing plans designed around user usage levels.
Mailgun's pricing and plans are designed to be cost-effective for developers. They offer a range of strategies that make it easy to find the perfect plan for your project – no matter how big or small. Mailgun also offers cost comparisons so you can easily see which option will give you the best bang for your buck.
The balance between price and performance is one of Mailgun's biggest strengths, making it an ideal choice if you need powerful email marketing without breaking the bank. With prices starting as low as $0/month and scaling up with usage, there's something here to fit everyone's budget – all while enjoying features like customizable templates and real-time analytics tracking.
Moving on from pricing and plans, ease of use is another advantage that sets Mailgun apart…
As far as pricing and plans go, Mailgun offers packages that are sure to fit any budget. Furthermore, the email service is built with developers in mind; this means that the platform's ease of use is unparalleled. With its user experience focused on automation tools, it comes as no surprise that more than 130,000 businesses rely on Mailgun for their email marketing needs.
Here are some key features:
Automated A/B testing to maximize engagement
Seamless integration with existing systems
Easy tracking and monitoring of campaigns
Moreover, setting up an account requires minimal effort from users—they can be sending out emails within minutes! Compared to other services, Mailgun provides a much simpler signup process which allows customers to get started quickly without any coding knowledge or technical background. The intuitive dashboard also makes it easy for marketers to monitor performance analytics such as open rates, clickthroughs and unsubscribes. All in all, getting acquainted with the platform is a breeze!
The next step concerns technical support—an essential component of any successful product.
Mailgun is committed to providing its customers with the highest level of technical support that one can expect from an email marketing service. Their dedicated team of customer service representatives are available 24/7 and provide assistance in multiple languages for a truly international experience.
Whether it be troubleshooting, answering questions about features or helping out with any other issue, their friendly staff will always have your back.
In addition to their knowledgeable team, Mailgun offers an extensive library of documentation in the form of articles and tutorials as well as video guides which explain how to use their platform step-by-step.
There's also a vibrant community forum where members can share tips and ask questions – making sure that no problem goes unsolved.
With these resources at hand, users can easily find answers to almost any query they may have related to Mailgun's products and services.
Like any tool, Mailgun has its ups and downs. It's a double-edged sword that needs to be delicately wielded if you want the best results for your email marketing campaign. Whether it's worth the cost or not is open to debate depending on what you need out of an email service provider.
On one hand, Mailgun boasts excellent tracking accuracy and delivery speed – two features vital in any successful email campaign. You can trust they deliver when they say they will, which is great news if you're running an important event with urgent information being sent via email.
On the other hand, there are some drawbacks such as limited automation capabilities and fewer user interface options than other services provide; however these may not be dealbreakers for users who don't plan to use more advanced tools.
Ultimately it boils down to what kind of budget you have available and how much time is needed for implementation versus potential returns from using this platform.
Frequently Asked Questions
Does Mailgun Offer A Free Trial?
Are you curious about Mailgun's free features and pricing structure?
Good news: Mailgun offers a free trial, so you can explore all of its email marketing services without having to commit.
Discover the power of automation while crafting personalized messages that engage your customers – with no strings attached.
Enjoy total freedom as you navigate their easy-to-use dashboard and unlock unlimited possibilities for your business.
All this is possible through Mailgun's generous free trial offer – don't miss out on it!
What Types Of Email Campaigns Does Mailgun Offer?
Mailgun is a revolutionary email marketing service that makes automating campaigns and tracking analytics easier than ever before. With its sleek interface, you can quickly design powerful emails to reach your target audience with the click of a button – giving users the freedom to make their mark in the digital world.
Mailgun's services are suitable for businesses ranging from startups to enterprise-level teams. It offers features like automated drip campaigns and advanced email analytics so you get the most out of every message sent. Whether you're just starting out or looking for more robust solutions, Mailgun has something to offer everyone – allowing you to take control over how your messages are delivered.
Does Mailgun Have An Api For Developers?
Yes, Mailgun offers developers a feature-rich API.
With integration features and comprehensive API documentation, developers can leverage the powerful Mailgun platform to create custom email applications quickly and easily.
Whether you're looking to send bulk emails or set up detailed analytics tracking, the flexibility of Mailgun's API lets you do it all with ease – giving you the freedom to build your own unique application.
How Do I Import Contacts Into Mailgun?
Do you want to import contacts into Mailgun?
You can easily do this with their intuitive user interface, allowing for contact segmentation and a high deliverability rate.
Whether you have hundreds or thousands of emails, the process is incredibly straightforward – simply upload your list of contacts in no time at all!
With Mailgun's easy-to-use platform, you'll be able to quickly get up and running, freeing yourself from the traditional complexities associated with email marketing.
Does Mailgun Offer A Money-Back Guarantee?
Mailgun offers a money-back guarantee for those who want to try out their email marketing service.
This is an excellent way to get a better understanding of the price comparison and customer support that Mailgun provides, without having to worry about commitment or risking your hard-earned cash.
With this guarantee in mind, you can confidently explore what Mailgun has to offer while feeling secure and free from financial risk.
Mailgun is an excellent choice for developers who want to focus on building great products, rather than spending time managing their email marketing activities.
It's easy to import contacts and launch powerful campaigns with Mailgun, making it a cost-effective solution that's sure to get the job done.
Plus, with its free trial period and money-back guarantee, you can rest assured knowing your investment will pay off – like a well-oiled machine!
All in all, Mailgun has proven itself as one of the best options available for those looking to automate their emails without having to break the bank.
Mailgun Reviews: The Perfect Email Marketing Solution Made For Developers
Free Trial + Starting from $35/Mo