MailUp email marketing software has quickly become one of the most popular tools available, allowing users to send emails, track statistics, and more with ease.
In this Mailup reviews, we'll be taking an in-depth look at it's presentation, pricing and alternative options.
We all understand the importance of connecting with our target audience; however, it can often be difficult to do so without sacrificing our freedom or breaking the bank. With MailUp, you don't have to worry about either of those things – its intuitive design allows you to efficiently manage your email campaigns while still maintaining control over your budget.
Read on for a comprehensive review of MailUp's features, pricing plans, and alternatives!
Overview Of Mailup Features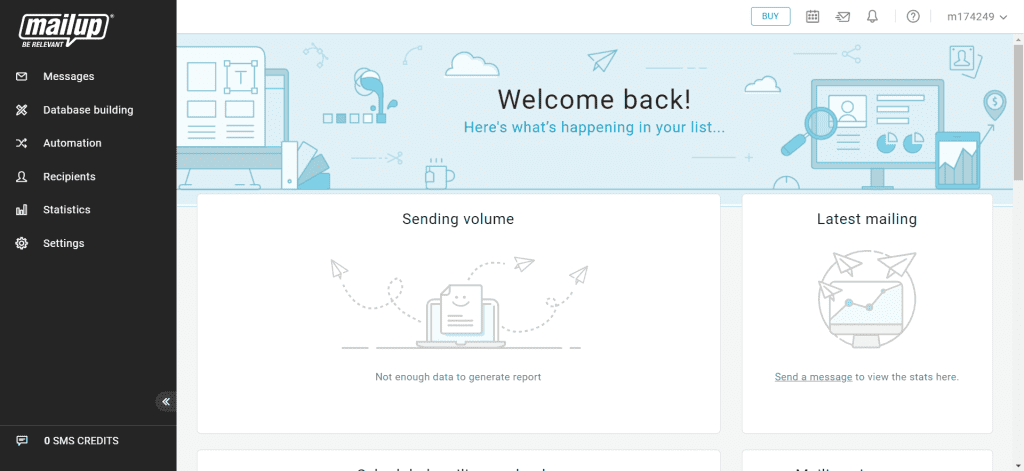 MailUp is an email marketing software that helps you create and manage your campaigns across multiple channels. It boasts a range of features to help you deliver the right message, to the right people at the right time.
From automation tools to list segmentation, MailUp has something for everyone. The platform allows users to send emails from any device or browser with ease. You can also build beautiful newsletters using its drag-and-drop editor, which makes it easy to add logos and images.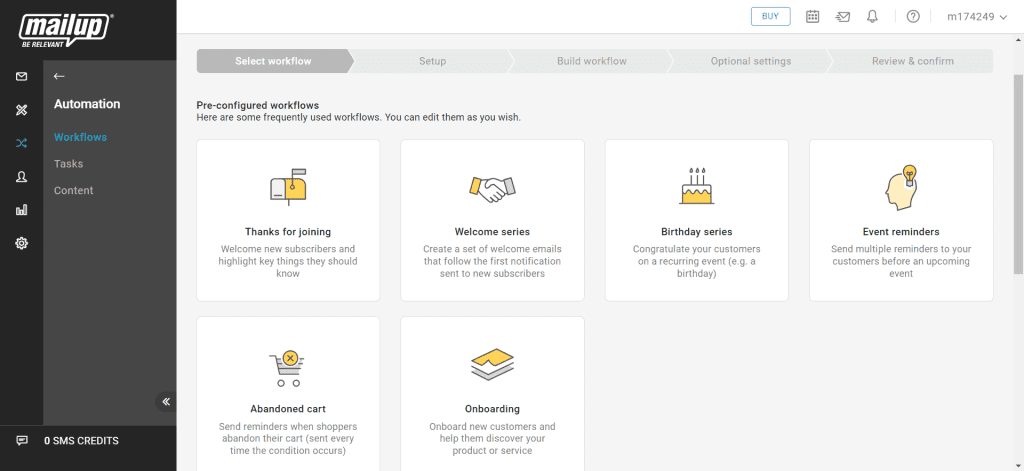 Plus, it offers comprehensive analytics so you can track how well your messages are performing. With MailUp's advanced features, you can customize each campaign specifically for different audiences in order to maximize engagement.
And when it comes time to measure results, comprehensive reporting lets you easily identify trends and make strategic decisions. To move forward into planning and pricing strategies, let's see what options are available through MailUp.
Now let's take a look at MailUp pricing and plans so you can get an idea of the cost breakdown for each one.
The Starter plan costs $42/month (which is costly for what they offer by the way). It includes unlimited sendings only 1 email list to upload (they call it environment). This plan also comes with basic analytics and some automation options like auto responders and segmentation capabilities.
For more advanced features such as additional contact lists, A/B testing, audience insights, and advanced reporting, there is the Plus plan which starts at $90/month when billed yearly and increases based on how many contacts are in your mailing list. All these extra features provide users with powerful ways to optimize their email marketing efforts while still keeping costs under control.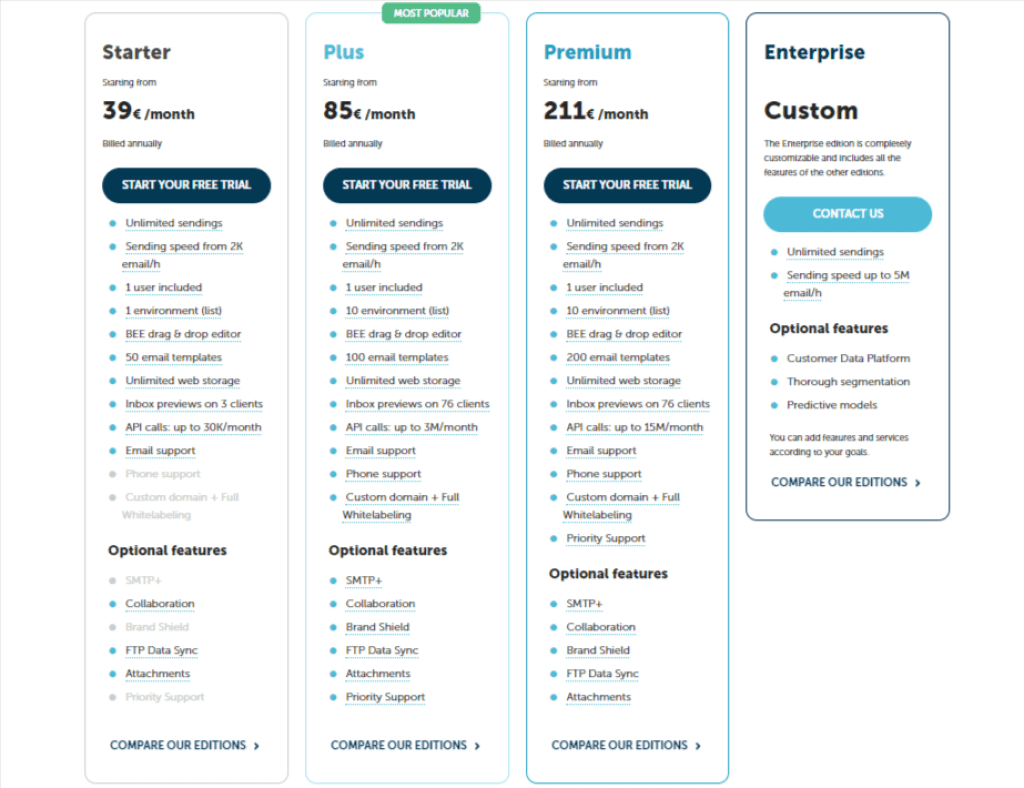 In addition to these two main plans, there are also several add-on services available such as custom design templates and integration with other software platforms like Salesforce or Zoho CRM. With all these options available, businesses have plenty of flexibility when deciding what kind of package best fits their needs.
Now we'll discuss the pros and cons of using MailUp for your email marketing campaigns.
Mailup email marketing software is a great way to get your message out there. It offers powerful automation capabilities and detailed campaign tracking, making it easy to see what works best for you. But as with any tool, there are both pros and cons to consider before diving in.
One of the biggest advantages of Mailup is its automated campaigns that help streamline your emails. You can even set up triggers based on user actions – such as clicking a link or downloading an item from your website – so that users receive information tailored specifically to their interests.
Plus, you have access to robust analytics tools that allow you to track conversions and measure the success of each individual campaign.
However, like most similar platforms, Mailup does come with some downsides too. For instance, if you're just getting started with email marketing then this platform may not be ideal because it lacks certain features which beginners might find useful (such as pre-made templates). Additionally, while the customer support team is knowledgeable and helpful they don't always respond quickly enough when problems arise.
Overall, Mailup offers plenty of features for experienced marketers who know how to make the most out of them. Moving forward we'll explore other options available on the market today so that you can choose what's right for your business needs.
Feeling like you're stuck in an email marketing system that just isn't cutting it? You don't have to stay there – there are alternatives! Let's take a look at what other options are out there for those looking for ease of use, customer support, and overall satisfaction.
The list of available mailup alternatives is vast. There are countless providers claiming they can provide the same features as MailUp with greater efficiency and better customer service. To save you time and effort researching them all, let us review some of the top contenders on the market today.
Platforms such as Moosend, Constant Contact and Brevo SendinBlue offer robust feature sets and powerful automation tools that make managing your campaigns easy. Both also boast excellent customer service teams that will answer questions quickly and help troubleshoot any issues you may face while using their services. Additionally, both platforms come with competitive pricing plans making them accessible to businesses large or small.
No matter which alternative you choose, rest assured knowing that each offers something special to help your business succeed. Moving forward, we'll compare these alternatives side-by-side so you can decide which one best fits your needs.
Comparison Of Alternatives
Having discussed the most popular MailUp alternatives, we now turn to a comparison of these solutions. Aspects such as cost effectiveness, user friendliness and feature sets should be taken into account when deciding on an email marketing software solution.
Here are four key points that will help you choose the right tool:
Features – Compare features offered by different tools. Look into whether they offer advanced automation capabilities or A/B testing options.
Costs – Consider the costs associated with each option and evaluate what you get in return for your investment.
Integrations – Check which integrations are available and how easy it is to integrate with other systems used within your organization.
Support – Evaluate customer support offerings from each vendor, including response times and availability of tutorials and FAQs.
Making a decision can be overwhelming but taking the time to do research will ensure that you select the best possible email marketing solution for your business needs. It's important to weigh all factors carefully before selecting a provider so that you're sure about making the right choice for long-term success.
Choosing the right email marketing software is an important decision. It requires careful consideration of cost effectiveness, user experience and other features that can help you unlock success in your business. After weighing all these factors, Mailup may be the ideal choice for many businesses.
Not only does it offer great value for money but its efficient tools and intuitive design make it a breeze to use. Mailup stands out with its robust feature set which makes creating campaigns easy. From designing newsletters to sending automated messages, the platform offers everything you need to ensure effective communication with customers.
Plus, advanced analytics provide insights about how well your emails are performing so you can take action accordingly. Of course, there are plenty of options available when it comes to selecting an email marketing solution – from free services to expensive ones – so doing research before making a final decision is key. But if you want reliable performance at an affordable price point then Mailup might just be the perfect fit for your needs!
Frequently Asked Questions
What Is The Average Cost For Mailup Email Marketing Software?
The Basic plan for Mailup is $42, which seems a bit expensive comparing with other Email Marketing Softwares offering the same service, such as Moosend
How Does Mailup Email Marketing Software Compare To Other Popular Email Marketing Platforms?
MailUp email marketing software stands out from other popular options with its user-friendly dashboard, automated emails, segmentation strategies, A/B testing capabilities, and comprehensive customer onboarding process. With these features at your disposal, it's easy to see why many people choose MailUp over its competitors as a great tool for their business.
Is There A Free Trial Version Of Mailup Email Marketing Software?
MailUp offers a limited evaluation period that allows users to get hands-on experience with their platform. This is great news if you're trying to decide whether this type of software will work best for your needs.
The trial comes without any commitment, so you can explore all the features without worrying about being locked into something long term. It's risk-free and gives you the freedom to have complete control over your decision!
Does Mailup Email Marketing Software Provide Analytics And Reporting?
MailUp Email Marketing Software offers plenty of options.
It allows you to segment your customers according to their preferences, track trends in user behavior, and even visualize data via interactive charts – all while giving you freedom from manual implementation.
This easy-to-use software helps make sure your campaigns run as smooth as possible, helping you stay ahead of the competition.
Is There Customer Support Available For Mailup Email Marketing Software?
Every account includes a dedicated team of experienced advisors that are available 24/7 for product reviews and data security questions.
However they are not very responsive during some days.
In conclusion, MailUp Email Marketing Software is an excellent choice for businesses looking to benefit from advanced email marketing features. It's cost-effective and easy to use, with a free trial version available to get started. Plus, analytics and reporting make it simple to track success and customer support helps ensure you're getting the most out of your investment.
If you're considering other options as well, consider how they measure up against MailUp in terms of pricing and features. Ultimately, no matter which platform you choose, careful planning and implementation are key if you want your email marketing efforts to be successful.
Mailup Reviews: One of the Most Popular Italian Email Marketing Software
Free Trial + Starting from $42/Mo