If you're looking for a powerful, yet simple email marketing automation solution, then Marketo is an excellent choice. Developed by Adobe, this platform offers businesses of all sizes the perfect way to create efficient and effective campaigns that help maximize conversions.
With its intuitive user interface and comprehensive range of features, Marketo helps users unlock their full potential when it comes to email marketing. Marketo is designed with freedom in mind; it allows users to customize their campaigns without feeling boxed-in or restricted by predetermined parameters. Its flexibility gives marketers the power to craft tailor-made experiences that speak directly to their audiences' needs and desires – something that can't be said about many other solutions out there.
And with its easy integration capabilities, Marketo provides an effortless way for businesses to sync up with existing systems and platforms they already use. All in all, it's no wonder why more companies are turning towards Marketo as their go-to email marketing automation solution. In this article we will discover Adobe Marketo Engage reviews.
Marketo is Adobe's email marketing automation solution that provides powerful automation capabilities and a great user experience. It allows businesses to create highly personalized campaigns, track customer journeys and measure the impact of their strategies on their overall business goals.
Marketo offers an array of features that enable marketers to deliver meaningful content at scale in order to drive effective engagement with customers across multiple channels. The platform also helps teams collaborate more effectively by streamlining processes around lead management and tracking performance metrics.
With Marketo's intuitive dashboard and analytics tools, users can quickly identify trends and gain insights into how campaigns are performing against set objectives. As such, marketers have everything they need to develop successful strategies for connecting with target audiences in an engaging way.
To top it off, the platform supports integrations with popular third-party applications so businesses can get up-and-running without any extra hassle. Moving forward, let's explore some of the key features & benefits of this comprehensive email marketing solution.
Let's start by looking at the features of Adobe's email marketing automation solution; then, we can discuss the benefits of using it.
We'll cover how it can help streamline marketing campaigns and improve engagement.
Features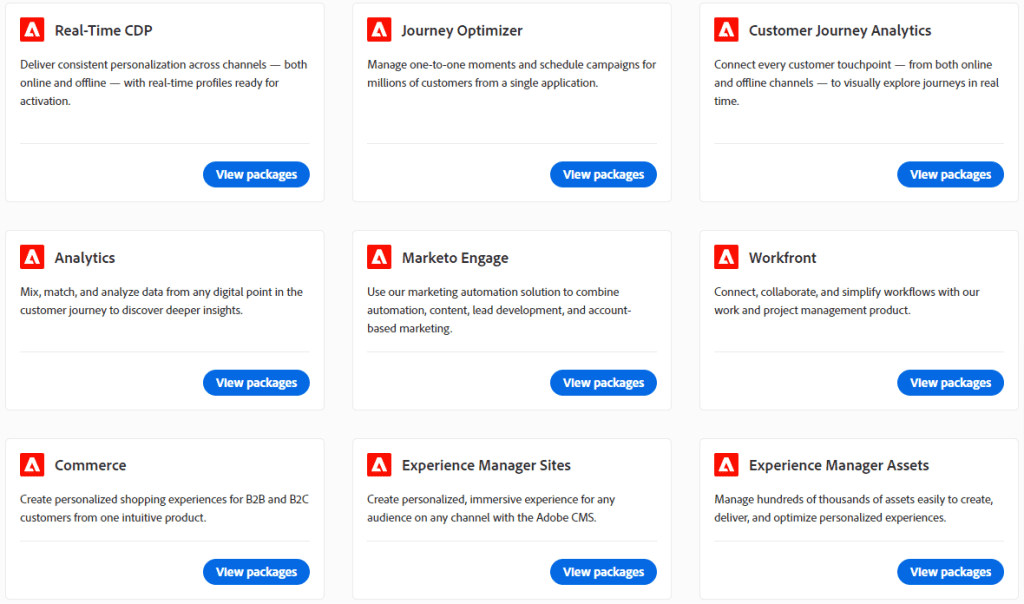 This powerful platform offers easy setup, automated workflows and more so that you can quickly get your campaigns up and running. Whether you're a small business owner or an enterprise marketer, Marketo has the features to help make your job easier.
From intuitive drag-and-drop workflow builders to robust segmentation capabilities, this software is designed to save you time while delivering maximum results from every campaign. With its user-friendly interface and customizable templates, Marketo Review makes it effortless to create highly effective emails in minutes – freeing up hours of tedious manual labor.
Make sure to take advantage of all the tools at your disposal with Adobe's industry leading email marketing automation solution today.
Benefits
When you take advantage of automation benefits with Marketo, you'll be able to save time and money on your campaigns.
Not only will it help streamline processes, but also reduce the need for manual labor – freeing up more time for other tasks.
Plus, by utilizing all the features this platform has to offer, you can create highly engaging emails in minutes while still delivering maximum results.
With cost savings and improved efficiency at your fingertips, there's no better way to get ahead of the competition than with Adobe's comprehensive email marketing solution.
Adobe's email marketing automation solution is a powerful tool for digital marketers who want to create engaging campaigns. By offering a wide range of features and benefits, it enables businesses to build personalized emails and track performance in real-time.
When looking at pricing options, Adobe offers cost effective plans that fit any budget. Here's an overview:
Cost comparison: Compare the costs of various monthly or annual packages when considering investing in Adobe's automation solution.
Pricing models: Choose from flexible subscription plans with varying levels of access to features based on your needs.
Adobe makes sure you always get the most value out of their software with affordable pricing plans that can be tailored to any business size or industry. They start from $825/Year.
Now let's take a look at how users enjoy interacting with this intuitive platform by exploring its user interface & design.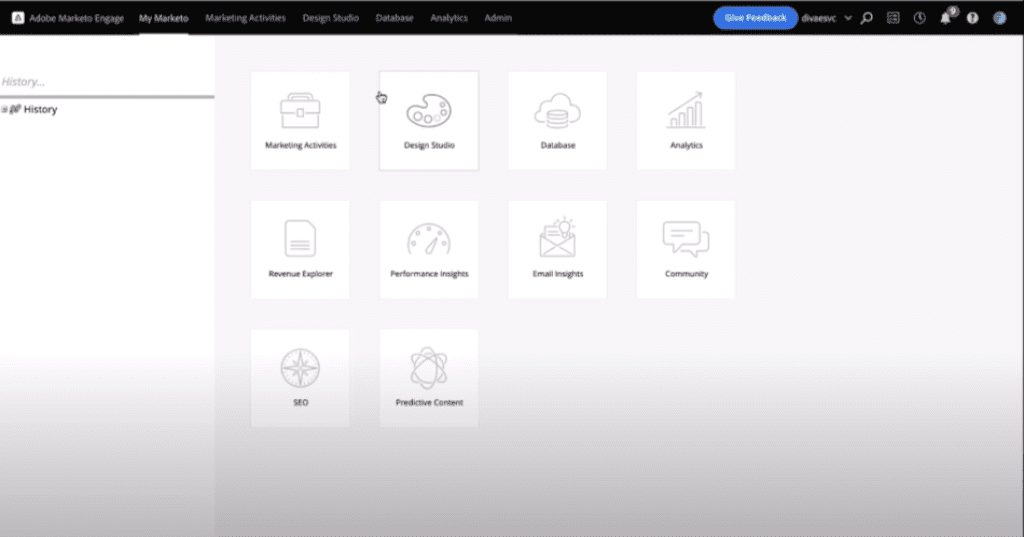 When it comes to user interface visuals, Marketo provides a visually appealing, modern design that is sure to impress customers.
When it comes to design usability, Marketo's user interface is intuitive and easy to use, making it a great choice for companies looking for a hassle-free email marketing automation solution.
Finally, Marketo offers extensive customization options, providing customers with a unique, personalized experience.
User Interface Visuals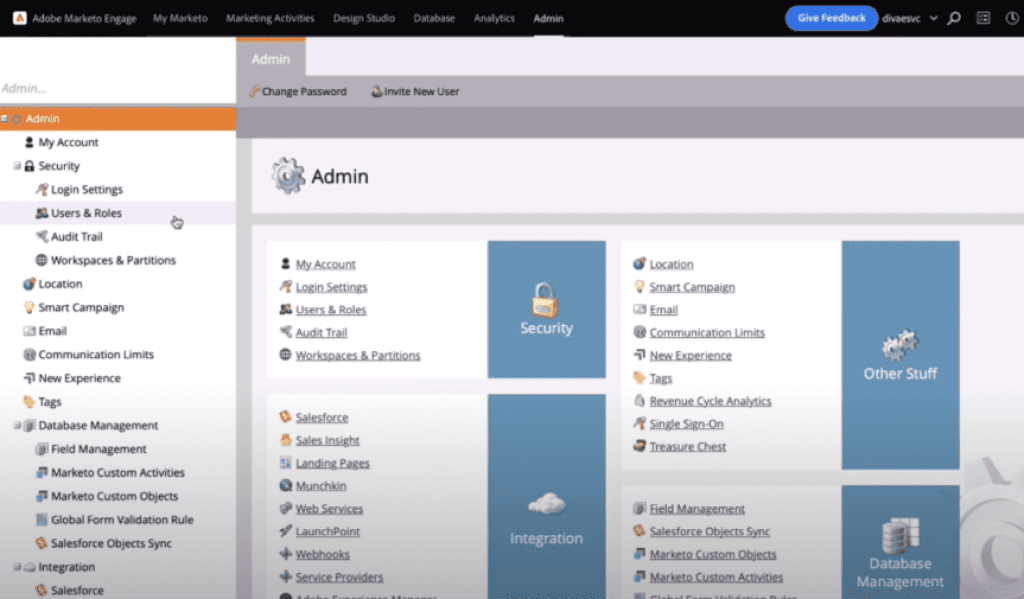 When it comes to user interface and design, Marketo shines with its intuitive navigation.
The graphical reports are easy to read and understand, giving users the freedom to explore data in an engaging way.
With this automated solution, marketers can quickly access the essential information they need without having to dive deep into complex menus or settings.
Moreover, the visuals make it much easier for users of all levels of technical experience to use Marketo's services hassle-free.
As a result, businesses can enjoy faster turnaround times and improved efficiency from their marketing campaigns.
Ultimately, Marketo has created an email automation platform which excels on both usability and aesthetics – providing everything needed for success!
Design Usability
Design usability is an essential part of any user interface and design.
Marketo understands this need and has created a platform that's both intuitive to use and visually appealing.
Its responsive layout allows users to access the necessary data quickly, while its intuitive navigation provides easy access to all features – enabling marketers to hit their deadlines with ease.
Plus, thanks to its engaging visuals, even those who are less tech-savvy can find their way around in no time!
With such powerful tools at your fingertips, you'll be able to enjoy more freedom when it comes to marketing campaigns.
No matter what level of experience you have, Marketo makes creating successful results easier than ever.
Interface Customization
When it comes to user interface and design, Marketo also lets you customize the platform to fit your specific needs.
You can create tailored workflows that automate setup and execution of campaigns – giving you more freedom in how you approach marketing.
With this customizable feature, users have greater control over their campaigns, allowing them to make changes on the fly or adjust processes as needed.
This ensures they're always able to optimize performance while taking advantage of all the powerful features Marketo has to offer.
So if you want a personalized experience that allows for ultimate flexibility and control, Marketo is the perfect solution!
Customization & Flexibility
Customization & Flexibility are two of the most important features when selecting an email marketing automation solution. With Adobe's Marketo, you will have access to customizable templates as well as powerful automation options that allow for a tailored experience every time.
With Marketo, marketers can easily personalize their emails and create engaging campaigns with minimal effort. You'll be able to quickly customize your message using pre-made templates or build one from scratch in minutes – whichever suits your needs best!
Plus, its comprehensive automation capabilities give you the freedom to set up automated workflows based on user behavior and other criteria. This helps save significant amounts of time compared to manual processes while also ensuring accuracy and consistency throughout each campaign.
Adobe's Marketo provides users with versatile customization and flexibility options that enable them to make the most out of their email marketing efforts. From customizing messages to taking advantage of powerful automation tools, it offers everything necessary for successful campaigns without sacrificing creativity or efficiency.
Now let's take a look at how Marketo integrates with other platforms and systems for even greater connectivity.
Integrations & Connectivity
Adobe's Email Marketing Automation Solution offers seamless integrations and connectivity that allows users to connect with their desired applications. The solution provides API compatibility, allowing users to easily integrate the platform into other software systems, ensuring data synchronization and accurate information flow between all applications. With Adobe's integration capabilities, you can have complete confidence that your business will stay connected across multiple platforms.
The customizability of Adobe's email marketing automation solution makes it easy for businesses to get up-and-running quickly and efficiently:
It offers a wide range of integrations depending on what works best for each company.
Users are able to customize certain features such as forms or webhooks which allow them to collect data from various sources and sync contact profiles in real time.
They provide an extensive library of prebuilt connectors for popular third-party services like Salesforce, Marketo, Microsoft Dynamics 365, Oracle Eloqua, etc., so companies don't need to build out APIs from scratch.
By leveraging the power of Adobe's integrated solutions, businesses can take advantage of advanced functionality without having to worry about developing new connections or dealing with complex coding processes. From there they can start tracking customer engagement levels and conversions – making way for analytical & tracking tools within their workflow.
Analytical & Tracking Tools
Marketo's email marketing automation solution is nothing less than revolutionary when it comes to data analysis and lead scoring. With its groundbreaking analytics and tracking tools, Marketo provides an incredibly powerful suite of capabilities for marketers by offering real-time visibility into their campaigns so they can make informed decisions quickly.
It tracks performance metrics like opens, clicks, unsubscribes, spam complaints, conversion rates – you name it – delivering a comprehensive view of your entire campaign with the click of a button. What's more, these analytical & tracking tools allow users to follow up on leads in near real-time, enabling them to move faster without sacrificing accuracy or attention to detail.
This means that customers have the freedom to engage prospects as soon as possible but still be confident that all the pertinent details are taken care of. All this adds up to maximum efficiency and increased customer engagement for businesses looking to get ahead! As such, it's easy to see why Marketo continues to stand out from its competitors in terms of features and user experience – empowering users with greater control over their campaigns every step of the way.
Moving on…
Adobe's email marketing automation solution offers comprehensive support and documentation for those who want to get the most out of their service.
First, they provide helpful tutorials that cover a wide range of topics from simple setup to complex integrations – so everyone can find what they need quickly and easily. These tutorials are also accompanied by detailed guides that help users understand more about features and functionality as well as troubleshooting tips.
Not only does Adobe make it easy to access this information, but they also have an extensive library of documents available in multiple languages so customers around the world can take advantage of these resources without any language barriers.
With all this great content at your fingertips, there's no excuse not to be up-to-date with the latest features and capabilities offered by Adobe's email marketing automation solution.
Transitioning seamlessly into security & reliability comes next: Using industry-leading authentication processes, customers can feel safe knowing their data is secure when using Adobe's software.
When it comes to pros, Marketo's email personalization and automation capabilities are hard to beat.
On the flip side, the cost and setup complexity of the solution can be daunting.
Pros: Email Personalization
With Marketo, anyone can easily create personalized emails that are tailored to each individual customer's needs.
Data segmentation allows you to target the right customers with relevant content and automated strategies enable you to send out campaigns at scale without any manual effort.
With these powerful capabilities, Marketo helps marketers reach their audience in a truly engaging way, freeing up valuable time for other important tasks.
Plus, it makes sure your messages stand out from the rest of your competitors – giving you an edge over them every single time!
Automation
When it comes to automation, Marketo takes the cake.
With advanced scheduling and segmentation automation capabilities, marketers can easily set up automated strategies that will help them reach target audiences in a timely fashion with highly personalized content – all without any manual effort.
This allows for more time spent on other marketing tasks, giving businesses a competitive edge that would have otherwise been difficult to obtain.
Automation also enables customers to feel as though they are being heard and catered to specifically; thus creating an effective connection between brand and customer.
So if you're looking to take your marketing game one step further, then automating with Marketo is definitely something worth considering!
Even Adobe marketo engage alternatives assume this: The platform has so many features that they are able to compete with any automation platform, including, Hubspot Marketing Hub, Slaesforce Marketing Cloud, and so on.
Marketing automation is an effective tool for any business. With Adobe's email marketing solution, you can create highly targeted campaigns that reach the right people and make a real impact on your bottom line. But before making any big decisions about which platform to use, it's important to consider both its pros and cons.
Adobe's email marketing automation offers some great features; however, there are also some downsides to take into account. Here's a quick breakdown of what you need to know:
Cost Analysis: While Adobe provides competitive pricing plans with customizable options, their software may not be cost-effective if you don't have enough resources or audience size to justify the cost.
Usability: The platform has an intuitive interface with unlimited customization capabilities so even users without coding skills will find it easy to use and set up campaigns quickly.
Scalability Options: As your list grows, so does your investment in Adobe's technology – meaning scalability could become expensive over time as more advanced feature add-ons require additional fees.
Analytics & Reporting: Comprehensive reporting tools allow marketers to track key performance indicators such as open rates, click-throughs and conversions – giving them valuable insight into campaign effectiveness.
It's essential that businesses weigh all of these factors carefully when choosing the best email marketing automation solution for their needs.
To determine whether this particular product fits within your budget while meeting all of your requirements, conducting a thorough cost analysis and exploring various scalability options is key in making an informed decision.
Frequently Asked Questions
How User-Friendly Is Marketo?
Marketo is known for its intuitive design and ease of use, making it one of the most user-friendly marketing automation solutions. In fact, 95% of users report feeling confident using Marketo within their first hour – a statistic that speaks volumes about this powerful platform's user-friendliness.
The software is designed with an emphasis on simplicity; no matter your skill level or familiarity with automation tools, you'll be able to quickly learn how to get started. Plus, Marketo offers plenty of helpful resources online to help newbies along the way.
All in all, anyone looking for a straightforward solution that won't steal away too much time from other tasks should definitely explore what Marketo has to offer!
Does Marketo Have Any Pre-Built Email Templates?
Marketo offers a range of pre-built email templates that can be customized to meet your needs quickly and easily.
Whether you're looking for basic newsletter layouts or more complex designs, Marketo has got you covered.
And with their robust reporting insights, you can track the performance of each template in real time – giving you greater freedom and flexibility in managing your email campaigns.
Plus, they offer plenty of customization options so you can personalize each template to make sure it resonates with your audience.
Does Marketo Have A Free Trial Version?
The company offers a free plan that allows you to get familiar with the software and explore its features.
With this option, you can do pricing comparisons and test out different workflows before committing to any one solution.
This is great news for those who crave freedom and want to be sure they're making the best choice for their business.
So don't wait – try it out today and see what Marketo has to offer!
Are There Any Additional Costs Associated With Marketo?
When it comes to costs associated with Marketo, there's a lot you need to be aware of. The pricing structure can vary based on the size and scope of your project, so having an accurate cost breakdown is essential when considering this email marketing automation solution.
Of course, additional fees may apply for certain services or features – so make sure to ask about these before making any commitments. That said, it's important to remember that investing in a quality product allows for greater freedom down the line; something every marketer should strive for!
Marketo engage software is an effective, user-friendly email marketing automation solution from Adobe.
Although it does take some time to set up, the platform provides pre-built templates and a free trial version so users can test out its features without any upfront costs.
With Marketo's intuitive design, customization capabilities, and comprehensive list of tools for tracking performance, it's no wonder why this software has become such a popular choice among marketers.
So if you're looking for an efficient way to automate your digital marketing efforts, give Marketo a try – I'm sure you won't be disappointed.
Marketo Reviews: Adobe's Email Marketing Automation Solution