Newsletter2go was acquired lately by Brevo (Sendinblue formerly). You can't subscribe anymore to this software.
Newsletter2go email marketing software is a fantastic way to reach your target audience. It provides powerful tools that enable you to easily create, send, and track emails with the click of a button.
Whether you're looking for an effective way to promote your business or just need a better way to connect with customers, this software can help. With its easy-to-use design, attractive pricing plans, and helpful customer support team, Newsletter2go allows you to take control of your email campaigns without breaking the bank.
You'll be able to craft engaging messages that fit within any budget while also enjoying the freedom of being able to manage everything from one centralized platform. Read on to find out more about what Newsletter2go has to offer as well as some great alternatives if it isn't quite right for you!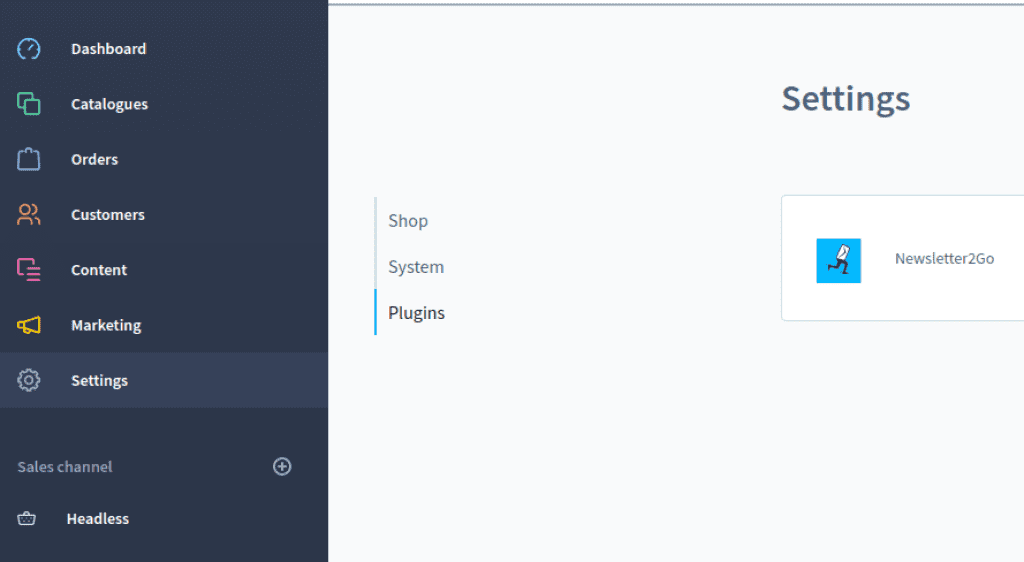 Newsletter2go is a comprehensive email marketing software that helps businesses increase the reach of their messages. It offers powerful features such as automation, segmentation and targeting capabilities so your emails will be delivered to customers' inboxes in an efficient manner.
Newsletter2go eliminates the time-consuming task of manually writing individual emails by automating processes that would otherwise take up too much time. With its user friendly interface, you can easily create automated emails with beautiful templates or customize HTML code to give your campaigns a unique look and feel.
Additionally, newsletter2go allows for detailed segmentation and targeting of audiences based on specific criteria like age, location or interests. This way you can make sure each email reaches the right people at the right time. Thanks to these advanced functionality, businesses are able to save precious time while also increasing their ROI from email marketing campaigns.
To sum it up: newsletter2go enables you to maximize your results from email marketing quickly and reliably – no technical knowledge required! And now let's take a closer look at some of the benefits offered by this great tool…
The power of Newsletter2go lies in its ability to help marketers leverage automation and dynamic segmentation. With this powerful email marketing tool, you can save time on manual tasks while still creating personalized campaigns that will capture the attention of your target audience.
For those who are looking for a cost-effective way to run their business, Newsletter2go is the perfect solution. It allows users to send emails at scale with minimal effort – all without breaking the bank. Plus, it helps streamline processes by allowing users to quickly create automated workflows that can be used over and over again.
Newsletter2go makes it easy for busy entrepreneurs or small businesses to effectively reach out to potential customers. By providing comprehensive reports, real-time data insights, A/B testing capabilities, and an intuitive drag & drop editor, Newsletter2go enables users to easily craft effective campaigns that drive engagement and conversions. And since there's no need for coding knowledge or technical expertise, everyone can benefit from what this software has to offer.
With these features in mind, let's explore how pricing plans could provide even more value when using Newsletter2Go as part of your digital marketing strategy.
Let's start by talking about Newsletter2Go's pricing plans. They offer four different packages, so there's definitely something to fit everyone's budget.
If you're looking for alternate options, there are plenty of email marketing software available. We can compare them in terms of features, pricing, and customer reviews to find the best fit.
Newsletter2go Pricing
When it comes to email marketing, choosing the right software is essential.
That's why Newsletter2Go offers flexible pricing plans that fit any budget and scale with your business' growth.
With their all-inclusive package, you get features like email automation and list segmentation included in the cost – no hidden fees or add-ons!
Plus, they have a free plan for those just starting out so you can experience the power of their platform without breaking the bank.
With Newsletter2Go, you're sure to find an affordable solution that fits your needs and helps take your business to new heights!
Alternatives To Newsletter2go
If you're looking for alternatives to Newsletter2Go when it comes to pricing plans, there are plenty of options out there.
Many services offer targeted campaigns and social media integration that can help make your emails more effective.
Plus, some of these platforms have free or trial versions so you can test them out without having to commit right away!
So if you want a different platform with similar features, know that you have choices.
And best of all, with the variety of plans available, you'll be able to find something to suit your budget – giving you the freedom to focus on what matters most: growing your business and connecting with customers!
Connecting with your customers has never been easier! Newsletter2go provides powerful automation capabilities and a huge selection of email templates to make creating beautiful emails effortless.
You'll be able to easily customize, schedule, and track the performance of each message you send:
Create automated campaigns that trigger messages based on customer actions
Design stunning newsletters without ever writing code
Track each campaign's success with real-time reporting
Newsletter2go makes it simple to keep all of your contacts organized in one place. With its intuitive user interface, you can quickly create groups and segment audiences for targeted messaging. Plus, you get access to an extensive library of resources so you can learn how to optimize every aspect of your email marketing efforts.
From start to finish, Newsletter2go streamlines the process of engaging with your customers – giving you more time back in your day while boosting sales at the same time.
So why wait? Take control of your customer relationships today by taking advantage of what Newsletter2Go has to offer. Now let's explore some alternatives…
Newsletter2go is a powerful email marketing software that offers great features for its users. From customizable templates to detailed analytics, Newsletter2go gives you the tools you need to create successful campaigns. But if you're looking for something else, there are alternatives available on the market.
One popular alternative is MailChimp, which has been around since 2001 and boasts comprehensive customer reviews online. Its drag-and-drop editor allows you to quickly design beautiful emails and it also provides advanced email automation options so you can send out messages at just the right time. Plus, with integration with hundreds of third party apps like Google Analytics and Salesforce, it's easy to manage your contacts from one place.
Sendinblue is another option worth considering for those who want more control over their campaigns than what traditional services provide. It includes an intuitive dashboard that lets you track performance in real time as well as sophisticated segmentation capabilities so you can target specific audiences. And while pricing plans start at $22 per month, they offer generous discounts when paying annually or biennially – making Sendinblue a cost-effective choice for smaller businesses too.
With these potential solutions in mind, let's take a look at some frequently asked questions about email marketing software.
Frequently Asked Questions
How Easy Is It To Integrate Newsletter2go With Other Software?
Integrating Newsletter2go with other software is quick and easy.
You don't even have to worry about email formatting, as it's all taken care of for you.
With a few clicks, you can track analytics in real-time and make sure your emails are reaching their intended audience.
This makes managing your campaigns effortless so that you can focus on the things that matter most: growing your business and living life freely.
What Type Of Customer Support Is Available?
Finding the right customer service plan is an essential part of any successful business. Whether you need assistance setting up your account, want to know more about pricing plans or just have a question, there are plenty of options available.
Newsletter2go offers reliable and efficient support for their customers with 24/7 live chat and email support. Plus, they offer detailed tutorials and FAQs on their website so you can get help whenever you need it without having to wait around for a response.
How Quickly Will I See Results From Using Newsletter2go?
With email optimization and A/B testing, you can start to see results from Newsletter2go almost immediately.
Whether you're looking for higher open rates or more clicks on your campaigns, this software allows you to analyze performance quickly so that you have the freedom to make informed decisions about what works best for your business.
With its user-friendly dashboard, it's easy to track progress in real time and maximize success with each campaign launch.
Does Newsletter2go Support Sending Automated Emails?
If you're looking for a way to automate your email campaigns, list segmentation and campaign scheduling are two essential features that should be on the top of your checklist.
Fortunately, Newsletter2go offers an intuitive platform with these functions included – allowing you to set up automated emails without any hassle.
It's one of the best ways to streamline your workflow and increase efficiency while freeing up more time for other tasks!
Newsletter2go is an email marketing software that offers a comprehensive suite of features and customer support.
It is easy to integrate with other software, making it simple to get started quickly.
The platform also supports automated emails, so you can set up campaigns in advance and ensure your messages are delivered on time.
Additionally, Newsletter2go complies with GDPR regulations, providing peace of mind for users when handling customer data.
All this makes Newsletter2go an attractive option for anyone looking to make the most of their email marketing efforts.
I highly recommend giving it a try – you won't be disappointed!
Newsletter2go Reviews: Email Marketing Software (Belongs to Brevo)
Free Plan + Starting from $22/Mo