RedCappi email marketing software can help you craft effective campaigns quickly and easily, but before you commit to the program it's important to understand what they offer and how their pricing works.
We'll also explore some of the alternatives available so you can make an informed decision. As entrepreneurs, we're all striving for freedom; financial freedom, time freedom – whatever type of freedom speaks most powerfully to us.
A good email marketing system should give you that same sense of liberation: freeing up your time while generating more leads and sales for your business. Let's take a look at RedCappi, its features and pricing plans, as well as other options on the market.
Overview Of Redcappi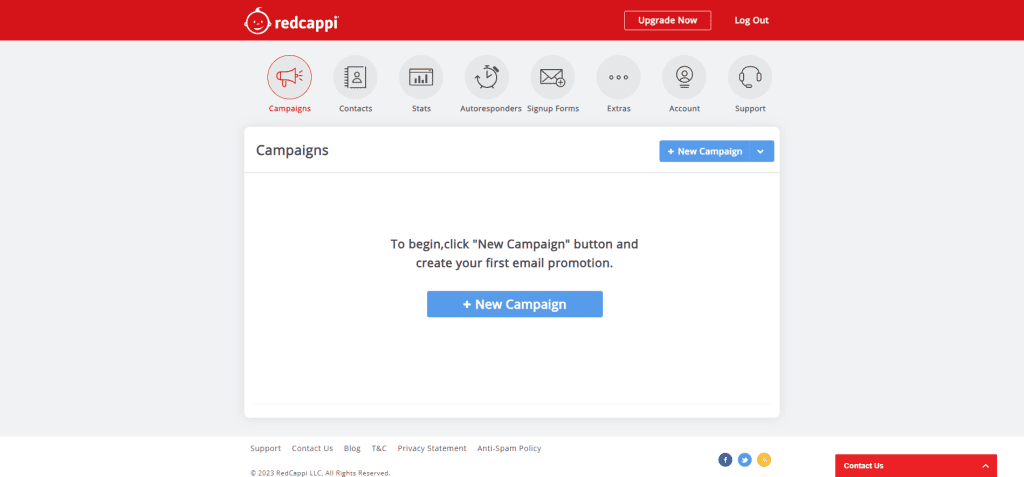 RedCappi is an email marketing software that provides users with a simple and easy setup process. With features such as email tracking, the software offers a variety of options for businesses to reach out to their customers. Allowing for customization within the emails sent, it gives users control over how they present themselves and what information they can share in their messages.
The user-friendly interface makes it easy to navigate your way around the program without needing tech support or extensive training. Whether you're a marketing beginner or experienced professional, it has something suitable for everyone. You can even keep track of who opened your emails so you can better target potential customers.
RedCappi allows you to take charge of your business's online presence while providing helpful tools along the way. It's perfect for those looking to expand their digital outreach quickly and effectively — no need to spend hours setting up complex campaigns or dealing with technical issues.
Now let's explore the features and benefits that make it stand out from other email marketing solutions on the market today.
Features And Benefits
RedCappi is the ideal email marketing software for those who want to make a lasting impression on their customers and partners. It offers an excellent user experience, making it easy to create beautiful emails with its drag-and-drop editor and hundreds of customizable templates. Whether you're a small business or just getting started in your online presence, the platform has something for everyone.
With its powerful features and benefits, RedCappi stands out among other email marketing platforms:
1. Design high-impact newsletters quickly using its intuitive drag-and-drop editor;
2. Customize any template from the library of professionally designed email templates;
3. Automate campaigns based on customer behaviour to get more engagement with less effort.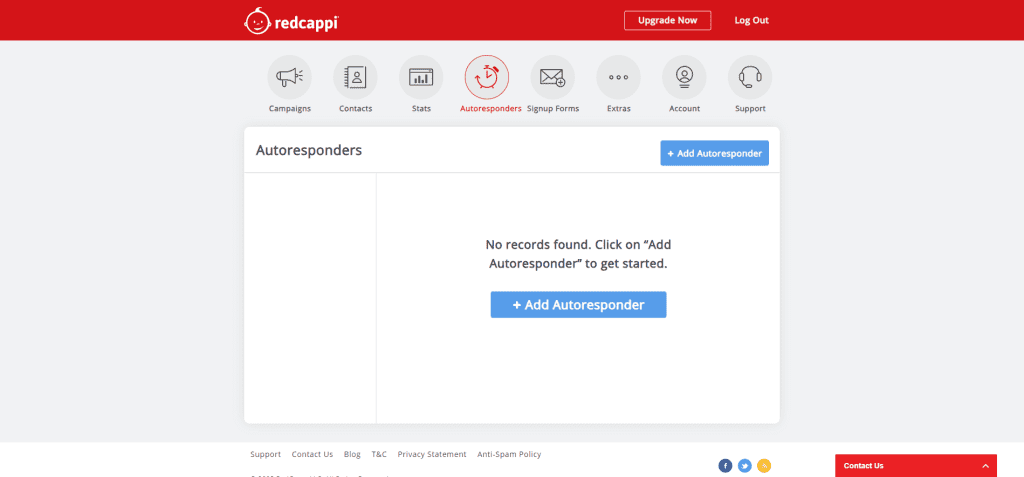 Marketing success requires having tools that are efficient, effective, and cost-effective – all qualities that RedCappi provides. With no long term contracts required and no hidden costs associated with setting up accounts, this platform makes it easier than ever to boost your brand's visibility without breaking the bank.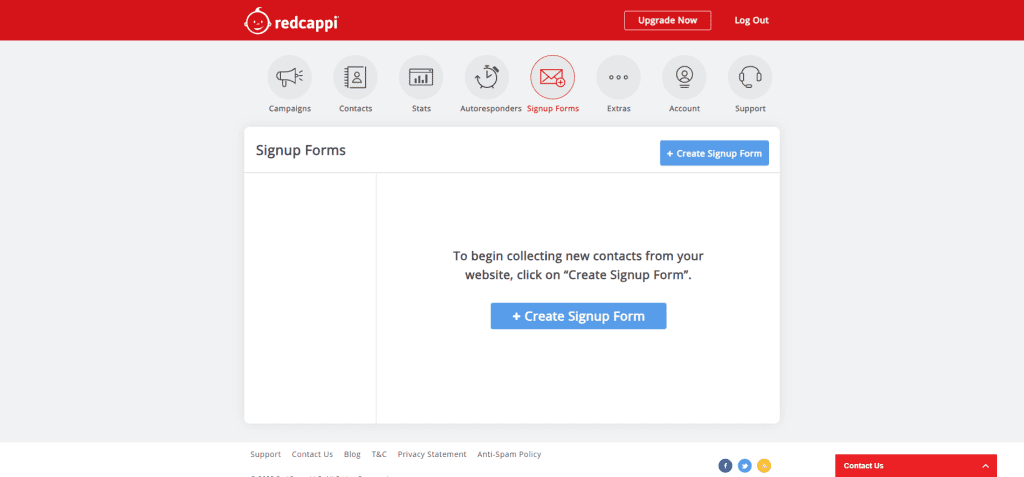 As we look at pricing plans next, know that whatever option you choose comes with access to world class support team available 24/7 through live chat or email whenever you need help along the way..
Pricing Plans
Let's start by discussing Redcappi's monthly plans. We can compare their pricing to other options and see what works best for us.
Next, we'll look at custom plans to see how they might fit our needs. We can also compare the custom plans to other email marketing software to see what offers the most value.
Finally, we'll decide which plan works best for us.
Monthly Plans
When it comes to monthly plans for redcappi email marketing software, you can select from the various packages available and save big on cost. Plus, there are plenty of scalability options that allow you to maximize your investment even more.
Whether you're a small business or large enterprise looking for an affordable solution to manage all your email campaigns, redcappi's got you covered! With this service, you get access to tools like drip campaigns and segmentation filters through each plan – so no matter what level of support is needed, they've got something that works.
And with flexible pricing structures designed to fit any budget and usage needs, you'll be sure to find the right option for your organization. In short, if you want a reliable way to send emails without breaking the bank, then this platform should definitely be one of your top choices.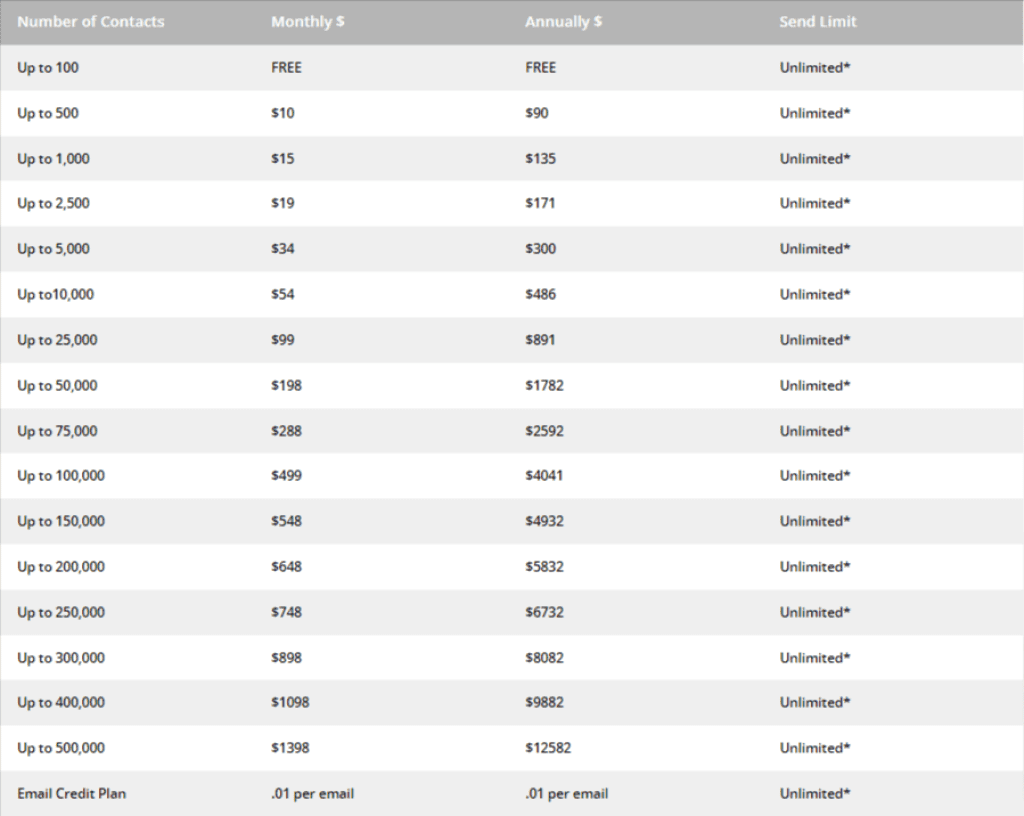 Custom Plans
When it comes to pricing plans, customizable options are key.
Redcappi offers the freedom to create your own plan and tailor it specifically to meet your needs.
You can choose from a variety of features and automated delivery options that let you control how much you spend while still getting all the benefits of email marketing.
Plus, you won't have to worry about any hidden or surprise fees – everything is clearly outlined in one simple package!
With this kind of flexibility, there's no doubt that the platform has what it takes to make sure your emails get sent out on time without breaking the bank.
Integrations And Automation
Redcappi's integrations and automation capabilities make it a great choice for any email marketer. With the platform, users can customize their options to adapt to this for features pros. This includes customizing automated emails with dynamic content based on user activity as well as setting up email triggers that are triggered when customers take certain actions.
For example, you can create an automated email sequence for new subscribers which will welcome them onboard and explain how your product or service works. You can also set up trigger-based emails such as abandoned cart reminders and customer reactivation campaigns. These customizable features allow marketers to tailor their messages in order to engage customers more effectively.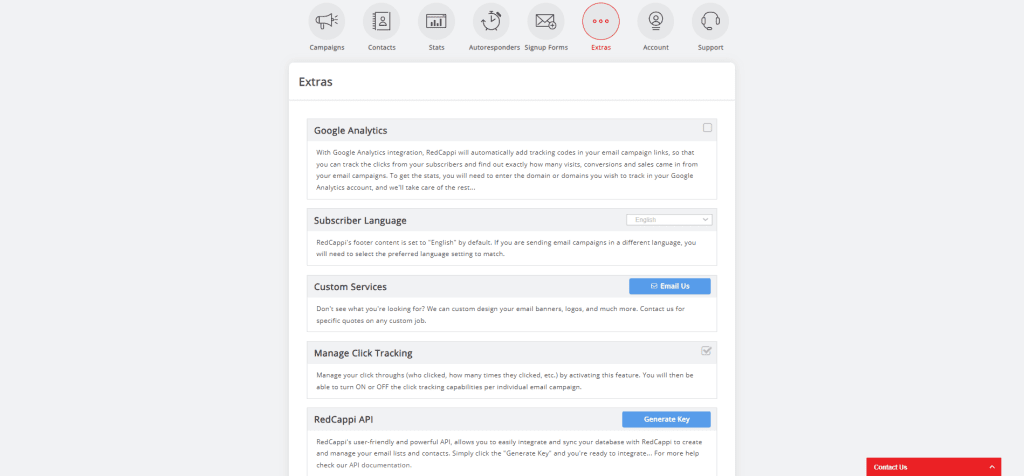 In addition, it offers powerful segmentation tools so marketers can target relevant audiences quickly and efficiently. By leveraging these features, businesses are able to increase open rates and conversions without having to manually send out individual emails every time something changes.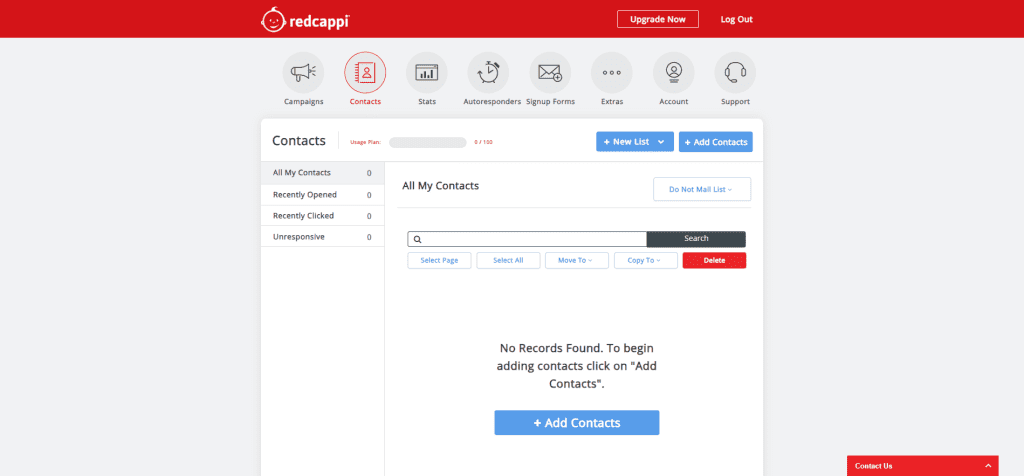 With all of these features combined, it's easy to see why it is becoming a popular choice among email marketers looking for customization options and automation power.
Now let's compare Redcappi against other software solutions available on the market today.
Comparing with Redcappi Alternatives
Making the switch to RedCappi for your email marketing needs is easy and straightforward. Fortunately, the integrations and automation tools make it even simpler—so you can get up and running quickly without having to worry about a complicated setup process.
Plus, once everything's in place on the backend, you'll notice an improved user experience that makes managing campaigns easier than ever before.
But how does RedCappi stack up against other alternatives?
In terms of ease-of-use, the offer some of the most intuitive operations available today—allowing users to master their email strategies with minimal effort and time investment.
Additionally, compared to competitors both new and established, RedCappi stands out thanks to its impressive feature set which includes powerful segmenting capabilities as well as A/B testing options.
Before deciding if RedCappi is right for you, it's important to consider all elements of your business's specific goals so that you end up selecting the best option possible. With this information at hand, making a decision will be much more efficient and effective!
Is Redcappi Right For You?
When it comes to choosing the right email marketing software for your business, there are a few things to consider. From cost comparison and user experience, to features and ease of use; RedCappi has something that might just fit the bill.
Here's why:
RedCappi offers great value with its feature-rich platform.
It allows you to create beautiful emails quickly and easily in minutes.
Their customer service is top notch – they offer support around the clock via email, phone or live chat.
You can get started with their free trial before committing to any long term contracts.
RedCappi gives users all the tools needed to deliver successful campaigns without breaking the bank – so if you're looking for an affordable option that's easy enough for anyone to operate then look no further!
With flexible pricing plans tailored towards businesses of all sizes, intuitive design options, plus powerful analytics tools – RedCappi could be just what you need for your next big project.
Frequently Asked Questions
Does Redcappi Offer A Free Trial?
RedCappi offers a free plan with an array of features and no time limit.
This includes access to custom domains, so you can show off your brand from the start.
Plus, if you decide it's not for you there are no strings attached – just walk away!
With RedCappi, gaining freedom in your business has never been easier.
How User-Friendly Is Redcappi?
You don't need any tech knowledge or coding skills – the platform is intuitive and user-friendly enough for anyone to get up and running in no time.
Plus, if you have questions along the way, their customer service reps are always around to help out with a friendly chat or email response.
So you can enjoy all the benefits of automated email marketing without having to worry about getting lost in overhead processes or figuring out how everything works.
How Does Redcappi Compare To Other Email Marketing Services?
Email marketing services offer automation, tracking and other features that can help you reach your target audience with ease.
When it comes to choosing the right provider for your needs, RedCappi stands out as a great option – offering sophisticated email automation capabilities and comprehensive email tracking tools that make managing campaigns easier than ever before.
With their user-friendly design and competitive pricing, RedCappi is an excellent choice for anyone looking for simple yet effective email marketing solutions.
Are There Any Additional Fees Associated With Redcappi?
When considering an email marketing service, it's important to know whether there are any additional fees associated with the plan.
With RedCappi, you don't have to worry about extra costs beyond your monthly subscription and automation rules that you create for yourself.
Whether it's a basic or premium package, you can rest assured knowing that all fees are included in your chosen monthly plan.
How Often Are Updates Released For Redcappi?
When it comes to staying up-to-date with the latest technology, you don't have to worry about RedCappi.
They release updates often and provide cost effectiveness in automation capabilities so you can focus on growing your business while keeping ahead of the competition.
With all these features, there's no better way to ensure that you're always sending out emails that are optimized for success.
In conclusion, RedCappi is an easy-to-use email marketing software that offers a great value for its features.
It has many of the same capabilities as other popular services at a fraction of the cost and they offer a free trial so you can test it out before making your decision.
Plus, their updates are released often, which means you won't have to worry about missing out on any new features or improvements.
All in all, RedCappi is definitely worth checking out if you're looking for an affordable but reliable email marketing service.
Read also:
Redcappi Reviews: One of the Most Simple Email Marketing Softwares
Free Plan + Starting from $10/Mo