Sendtex email marketing software offers a convenient way to manage your campaigns, but it's not the only choice available.
In this Sendtex reviews, we'll take a look at the presentation pricing of Sendtex and some alternatives so you can make an informed decision about which email marketing solution is right for you.
You deserve the freedom to choose how best to market your business without having to be locked into one particular program or platform. With our comprehensive guide on Sendtex, as well as various other options out there, you'll have all the information needed to make an educated decision that works best for you and your company's needs.
Sendtex Reviews: Overview
Sendtex is the leading email marketing software from the Nethrlands providing a comprehensive suite of content automation tools, customizable email templates and an array of options to help you create stunning messages. It's designed to give users the freedom to design their own emails quickly and easily.
With Sendtex, users can tailor their content with drag-and-drop modules for images, videos, CTA buttons and more. They have access to hundreds of pre-designed email templates allowing them to customize their campaigns without needing any coding knowledge or technical background. Plus they can use advanced features like segmentation, A/B testing and analytics tracking which helps optimize results from each campaign.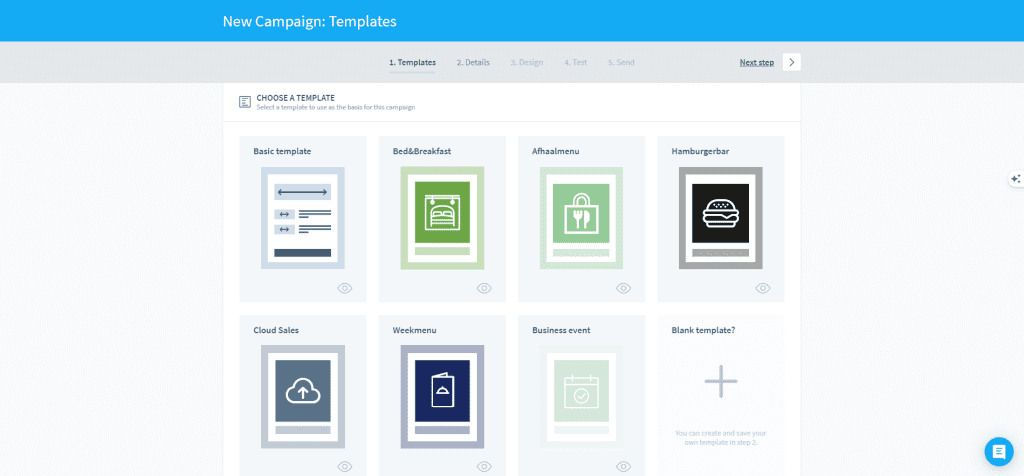 All this makes it easier than ever for businesses to manage large-scale email campaigns in no time at all – giving them back precious hours that would otherwise be spent on manual tasks.
And with flexibility and scalability built into its core, Sendtex ensures your messaging will reach its intended audience with maximum impact – making sure it counts every single time.
To tap into these powerful capabilities, let's take a closer look at some of the key features and benefits of Sendtex.
Features And Benefits Of Sendtex
Sendtex is an email marketing software that helps businesses reach their customers with personalized messages. It offers a broad range of features to help users craft engaging emails and extend the reach of their campaigns.
With Sendtex, you can easily customize your messaging for maximum impact:
Personalization options: Segment contacts into custom groups, add dynamic content blocks based on customer profiles, utilize A/B testing to optimize subject lines, and more.
Email automation: Schedule automated emails at specific intervals or send triggered responses when certain actions are taken by customers.
Analytical insights: Measure detailed performance metrics such as open rates, click-throughs, unsubscribes, bounces and more.
Sendtex ensures that businesses have all the tools they need to create effective email campaigns and stay ahead in the digital age – without breaking the bank! The intuitive interface makes it easy to get started quickly and tailor each campaign to suit individual needs.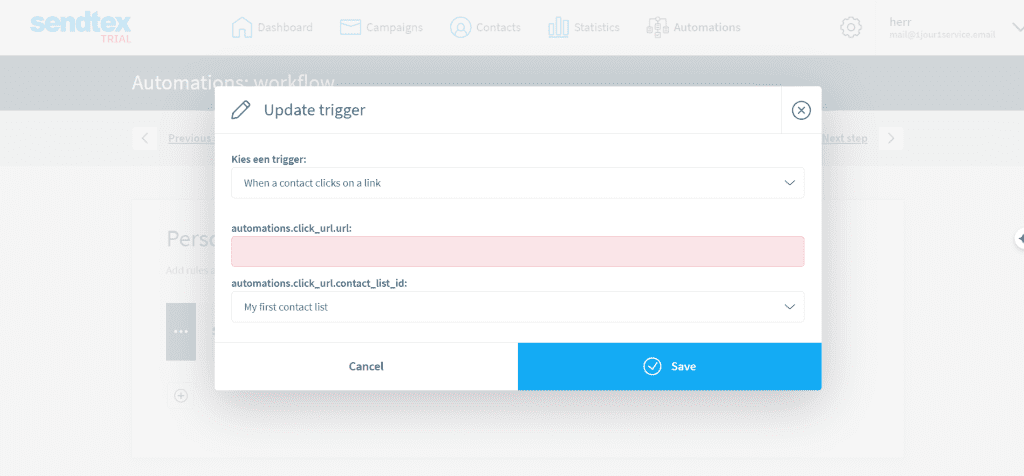 Now let's take a closer look at what Sendtex has to offer in terms of pricing plans.
Sendtex Pricing Plans
Sendtex provides different pricing plans to fit the varying needs of businesses. With attractive features, such as easy setup and data tracking, Sendtex has created multiple options for its users. To set itself apart from competitors, this email marketing software offers a range of three distinct pricing levels; each one tailored for unique customer preferences.
The first tier is their basic plan – appropriately named 'Basic' – which comes with all the standard features you would expect from an email marketing platform. It boasts unlimited contacts, emails and campaigns and starts at only $65 per month. This makes it both affordable and accessible even to those on tight budgets.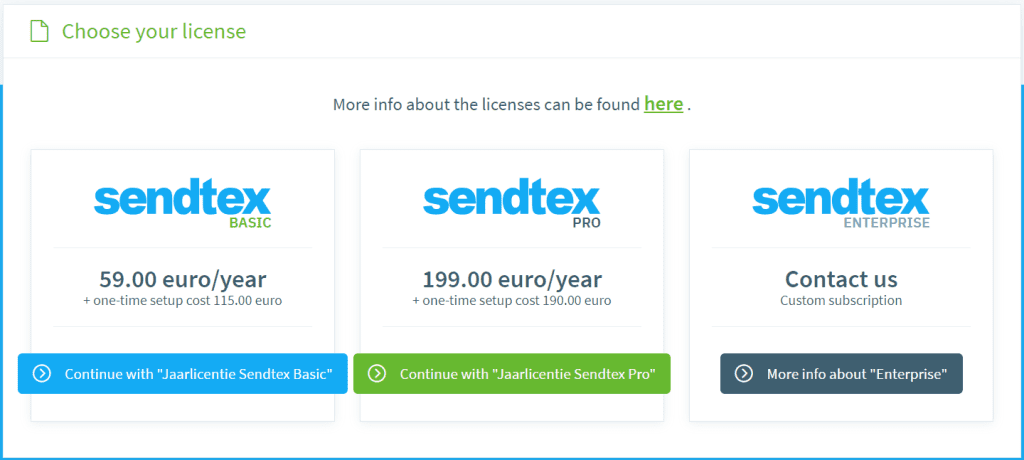 The second package is known as the 'Pro Package' – offering additional benefits like advanced automation tools, detailed analytics reports and more content storage than the Basic alternative. For individuals or small businesses who are looking to take full advantage of what Sendtex can offer them, this option gives great value for money starting at just $220 per month.
Whether you're a start-up entrepreneur or established business owner looking to grow your online presence, Sendtex's flexible pricing structure allows customers to find a suitable solution that fits their individual budget without sacrificing quality or features.
Pros And Cons Of Sendtex
Overall, Sendtex provides an excellent email marketing platform for businesses of all sizes. Its pricing plans are competitive and include powerful automation tools to help customers efficiently reach their target audiences with minimal effort. Plus, its customer service team is highly responsive and knowledgeable, making it a great choice for those who want to start building relationships through email campaigns.
However, there may be more suitable alternatives out there, depending on the specific needs of your business. Some solutions offer additional features that can streamline workflow even further or provide access to analytics data without breaking the bank. Similarly, some services focus exclusively on small businesses and offer specialized packages tailored specifically to them at discounted prices.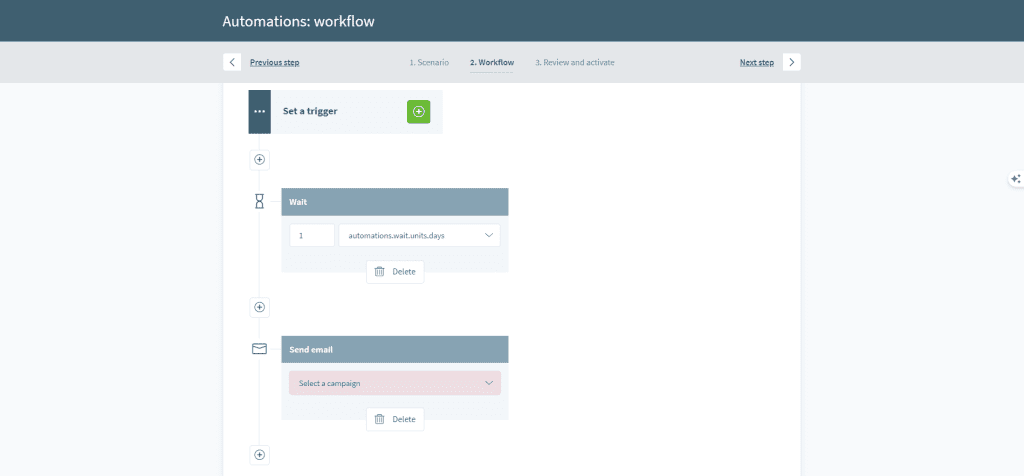 When considering which email marketing solution is right for you, weigh the pros and cons carefully and compare each one in terms of cost, ease of use and available features before deciding. It's important to choose the option that best meets your needs as well as fits within your budget so you can maximize results while staying within your limits.
Sendtex Alternatives
If you're looking for alternatives to SendTex email marketing software, there are plenty of options out there. From basic automation tools to more advanced services that integrate with social media and other platforms, the choice is yours.
One popular option is Ortto, which offers a wide range of features at different pricing levels. It has an intuitive interface and powerful segmentation capabilities. Plus it integrates well with other marketing channels like Facebook Ads Manager and Google AdWords.
Another great alternative is HubSpot Marketing Suite, which provides users access to all of their emails in one place. You can use its drag-and-drop builder to create beautiful campaigns quickly and easily. And it's also got built-in A/B testing capabilities so you can optimize your messages for maximum effectiveness.
Choosing the right email marketing solution depends on your needs – from budgeting requirements to how much customization you require. Make sure you do your research before committing to any service; consider what will best meet your goals now and into the future.
Choosing The Right Email Marketing Software
The best email marketing software is the one that meets your needs and fits in with your budget. As the old saying goes, 'You get what you pay for.'
When selecting a software solution, it's important to look at features such as customer engagement, automation capabilities, scalability options, ease of use, reporting data accuracy, and pricing structure.
Email automation allows you to send out personalized messages to customers quickly and efficiently. This can help build relationships with them while increasing their loyalty to your business.
Additionally, certain solutions may offer additional features like A/B testing or drip campaigns which enable you to further engage with customers by sending them timely relevant content based on their previous interactions with your brand.
Making sure the right email marketing tool is chosen is essential if you want optimum results from this powerful channel. It pays off when investing time into researching various tools so that each element of an effective campaign can be properly monitored and managed – ultimately leading to greater success!
Frequently Asked Questions
What Is The Turnaround Time For Sendtex Emails?
With their emails, you can get your message out quickly – turnaround time for automated messages sent through Sendtex is only a few seconds!
Plus, with advanced segmentation tools, you can customize your campaigns to target specific customers without sacrificing speed. So if you're looking for fast results from an email marketing platform that gives you the freedom to tailor-make each campaign, Sendtex has got you covered.
How Easy Is It To Customize Emails With Sendtex?
Customizing emails with Sendtex is easy and fast! With automated email feature, you can set up campaigns in minutes.
Plus, the A/B testing option gives you the ability to experiment and optimize your messages for better results.
So get creative – customize each message to fit your needs without wasting time. Enjoy all the freedom that comes with having control over how you send out emails!
Are There Any Limitations On The Amount Of Emails That Can Be Sent With Sendtex?
Sendtex email marketing software is an ideal solution for those looking to send large volumes of emails without breaking the bank.
With no limitations on how many emails can be sent, users can rest easy knowing that their data security and costs are guaranteed.
Plus, Sendtex offers competitive pricing when compared to other solutions in the market.
So if you're searching for a dependable way to get your message out there, Sendtex could be just what you need!
Sendtex is a great email marketing software for those who want to send out customized emails quickly and efficiently. It has an easy-to-use interface, reliable deliverability rates, and no additional fees associated with it. Plus, there's no limit on the amount of emails you can send.
All in all, Sendtex offers everything we need from an email marketing platform – a blessing that saves us time and money.
If you're looking for an efficient way to reach your target market without breaking the bank, then look no further than Sendtex: it's like having your own personal assistant at your fingertips! With its helpful features and affordable price tag, Sendtex is truly something special – a true lifesaver if I ever saw one.
Sendtex Reviews: A Simple Email Marketing Software from The Netherlands